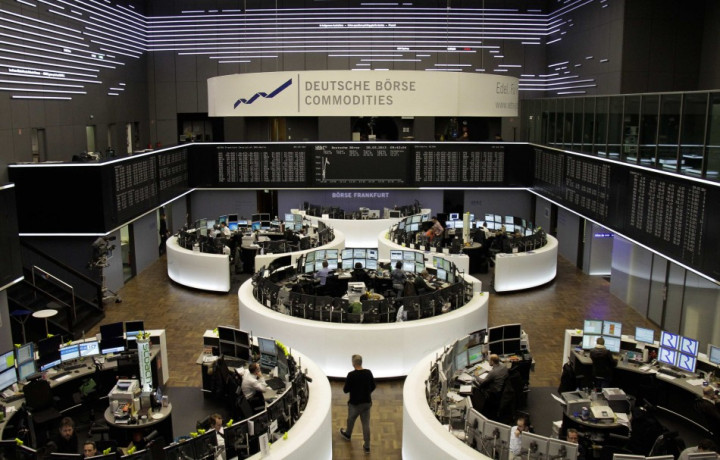 European stocks gained in the opening minutes of trade as the US Treasury Secretary concluded a visit to the troubled eurozone and imports data from China revealed that domestic demand in the world's second-biggest economy is gathering steam.
The pan-European FTSEurofirst 300 index rose 0.2 percent to 1,167.8, while the UK's FTSE 100 gained 0.1 percent in the first few hours of trading and France's CAC-40 was up 0.5 percent.
Spain's IBEX gained 0.6 percent and Italy's FTSE MIB added 0.2 percent, while Germany's DAX was up 0.4 percent.
In the UK, the risk of triple-dip recession appeared to have diminished with a 1 percent increase in February's industrial output. However, the country's trade deficit widened to £3.6bn from £2.5bn. Other major economic data scheduled for release during the day include industrial output details from France and Italy.
On Tuesday, US Treasury Secretary Jack Lew concluded his visit to Europe and sought a balance between growth and austerity to stabilise the financial situation in Europe and avoid mass protests.
Lew met the finance ministers of France and Germany and urged the countries to take a balanced approach between growth and fiscal consolidation. France, which is struggling with slow economic growth and high unemployment, is expected take cues from the visit, while the biggest supporter of austerity measures in the region, Germany is expected to enforce its policies further.
Elsewhere in Asia, China's March imports rose 14 percent, beating analysts' expectations for a 5.2 percent increase. However, the country also recorded a surprise trade deficit for the month as the growth in exports was lower than expected.
Further, credit rating agency Fitch downgraded the long-term debt rating of China's local currency, citing risks from the country's rapid credit expansion due to the rise of shadow banking activity.
Meanwhile, three separate US jobs reports released previously missed the forecasts and cooled investor optimism about the health of the world's largest economy.
Earlier, Asian markets gained as Wall Street rose to a new record and China's imports data for March revealed strength in the economy, despite a surprise $884m trade deficit.
The Nikkei closed at 13288.13, up 0.7 percent, while Australia's S&P/ASX 200 shed 0.2 percent to 4968. South Korea's KOSPI closed at 1935.6, up 0.8 percent.
Hong Kong's Hang Seng rose 0.2 percent to 21918.6 towards close. In China, the Shanghai Composite index declined 0.2 percent at 2220.6.
The Dow Jones industrial average had previously closed at a record high overnight, on hopes of better corporate earnings, spurring optimism across the global economy.
In South Korea, analysts expect the country's central bank to cut interest rates when it meets on Thursday, despite concerns that North Korea is preparing for a missile launch.