European Stocks Retreat on US Jobs and China PMI Data [VIDEO]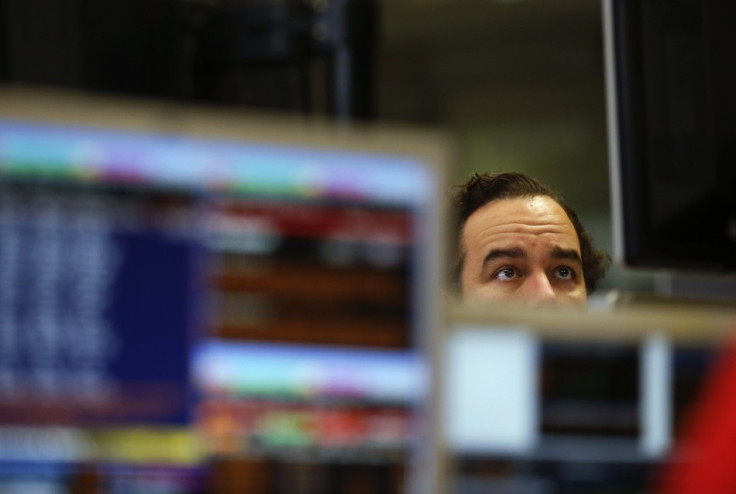 Most European stocks edged lower in the opening minutes of trade, despite positive China service sector figures, after rallying on improved US labour conditions in the previous session.
The UK's FTSE 100 and Germany's DAX eased 0.1 percent, while France's CAC-40 gained 0.1 percent.
Italy's FTSE MIB dropped 0.3 percent, while Spain's IBEX slipped 0.1 percent.
The pan-European FTSEurofirst 300 index gained 0.1 percent to 1,169.29
The single currency remained steady against the dollar, trading at over $1.36.
Most Asian markets had ended higher earlier as the improved US labour market conditions and Chinese service-sector Purchasing Managers Index (PMI) boosted investor sentiments.
Japan's benchmark Nikkei average index ended 0.62 percent higher at 11260.35, while South Korea's KOSPI eased 0.23 percent to 1953.21. Australia's S&P/ASX 200 slipped 0.28 percent to 4907.50, ahead of Reserve Bank of Australia's interest rate decision early this week.
In China, the Shanghai Composite Index rose 0.38 percent to 2428.15 while Hong Kong's Hang Seng was up 0.37 percent to 23809.33 towards close.
Global economic sentiments were boosted in the previous week after official US data showed that the world's largest economy added 157,000 jobs in January, and that manufacturing activities in the country picked up to multi-month highs.
Chinese indicators released over the weekend further provided further encouragement. Beijing's National Bureau of Statistics (NBS) reported that the world's second largest economy's non-manufacturing PMI rose to 56.2 in January from 56.1 in December.
The modest increase comes after the government's official manufacturing PMI failed to meet analysts' expectations.
Eurozone issues are back in focus as Spain's Prime Minister Mariano Rajoy meets German Chancellor Angela Merkel during the day for a review on the embattled nation's financial situation ahead of the EU summit later this week. In the previous week, Rajoy said he would seek to improve Spain's struggling labour market with stimulus measures.
This comes amid the growing political scandal in Spain, following allegations of secret payments to Rajoy and other leaders. The prime minister has emphatically denied these reports amid calls for his resignation.
Spanish January unemployment figures and the eurozone's December producer prices data are set for release during the day. US factory orders are also expected to be announced soon.
British Finance Minister George Osborne is expected to deliver his speech on new banking laws in the country, warning that the government could breakup lenders who do not adhere to the requirements.
Japanese markets continued to soar on the back of the yen's weakness against its peers. The dollar traded at about 92.65 yen after climbing to about 92.89 yen during the day. Trading was also boosted by corporate earnings reports that showed improved third-quarter performances. Panasonic's shares rose nearly 17 percent after the company reported that it swung to gains in the three months ending December, supported by the weak local currency.
© Copyright IBTimes 2023. All rights reserved.