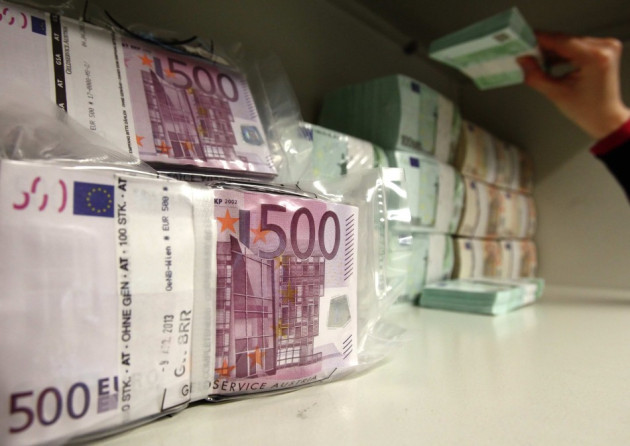 The euro area's current account surplus increased above estimates in February, showed data from the European Central Bank.
In February, the eurozone's seasonally-adjusted current account surplus was €16.3bn ($21.3bn/£13.9bn), compared to €13.8bn in January. Economists expected the surplus to rise to €14.5bn.
Current account, which is the difference between a nation's total exports and imports of goods, services and transfers, is an indicator of trends in foreign trade. The current account balance calculations, which are crucial for the long-term confidence of investors and trading partners of a country or area, exclude transactions in financial assets and liabilities.
The surplus on trade in goods increased to €12.2bn from €12bn, while the surplus in services fell to €8bn from €8.2bn. Income surplus declined to €5.9bn from €6.2bn a month ago.
Meanwhile, the deficit in current transfers narrowed to €9.8bn from €12.6bn.
On an unadjusted basis, the current account recorded a surplus of €12.1bn compared to a deficit of €5.6bn in January. Unadjusted capital account for February was a surplus of €1.6bn, compared to a surplus of €700m in January.
For the 12 months to February, the seasonally-adjusted current account was a surplus of €136.7bn, compared with a surplus of €25.9bn a year earlier, according to ECB data. During the period, surplus for goods increased to €115bn from €16.9bn and surplus for services rose to €92.2bn from €76.5bn.
At the end of 2012, the international investment position of the euro area recorded net liabilities of €1.1tn as against the rest of the world, representing approximately 12 percent of euro area GDP. The liabilities increased by €13bn, in comparison with the revised data for the end of the third quarter of 2012.
Gross external debt of the euro area amounted to €11.7tn at the end of 2012, representing about 124 percent of euro area GDP. That was a decrease of €194bn in comparison with the revised data for the end of the third quarter of 2012.