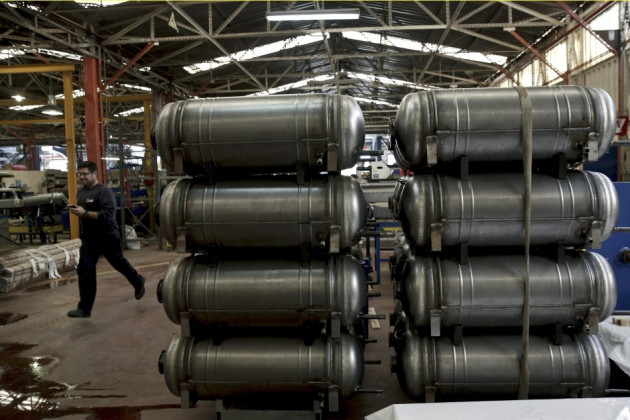 Eurozone's business activity expanded at the fastest pace in more than two years in September, as Germany and France witnessed robust activity expansion in their service sectors, despite the weakness in the manufacturing sector.
The Markit flash Eurozone composite output index showed a reading of 52.1 in September, a 27-month high, compared to 51.5 in August and analysts' estimates of 51.9. Any reading above 50 indicates expansion in activity.
Services sector in the single-currency region expanded at the fastest pace in 27 months, with the purchasing managers' index showing a reading of 52.1, up from 50.7 in August. However, manufacturing growth slowed down to 51.1, compared to 51.4 in August.
"An upturn in the Eurozone PMI in September rounds off the best quarter for over two years, and adds to growing signs that the region is recovering from the longest recession in its history," Markit chief economist Chris Williamson said in a statement.
"It is particularly encouraging to see the business situation improved across the region. Although the upturn continued to be led by Germany, France saw the first increase in business since early-2012 and elsewhere growth was the strongest since early-2011."
Germany and France
Business activity in the Eurozone's largest economies largely reflected that in the wider region.
The flash Germany composite output index rose to an 8-month high at 53.8, compared to 53.5 in August. The country's services activity index was at a 7-month high at 54.4, while manufacturing PMI eased to 51.3 from 51.8 in August.
"German manufacturing and services output both rose again on the back of improved new business levels during September. Underlying business conditions are therefore improving at a solid clip, while the rebound in staff recruitment highlights greater confidence about upcoming workloads," said Markit economist Tim Moore.
"Positive signs from the German economy are a crucial factor underpinning global business confidence at present, especially while some momentum has been lost across emerging markets," he added.
Meanwhile in France, business activity was at a 19-month high, with the flash composite output index surging to 50.2 from 48.8 in August. Services activity index rose to a 20-month high at 50.7 from 48.9 in August, while manufacturing PMI fell to 49.5 from 49.7 in August.
"A return to expansion for the service sector counterbalanced a weaker manufacturing performance, but new business trends were broadly flat across both sectors," said Markit economist Jack Kennedy, who added that the country's business conditions are stabilising.
ECB to Hold Policy Rates
Despite moving out of recession in the second quarter, the Eurozone's growth is fragile with high levels of unemployment, according to Mario Draghi, President of the European Central Bank (ECB).
Employment in manufacturing and services sectors fell marginally across the region in September, but the decline was the smallest since employment began falling in January 2012, says Markit.
With inflation falling to 1.3% in August, the ECB is likely to keep its benchmark interest rate at record-low levels. The central bank targets an inflation rate close to 2%.
Manufacturer's input costs rose for the first time since January due to higher oil prices, while service sector input costs continued to rise despite at a slow pace.
"While rising inflows of new business bode well for a further upturn in the fourth quarter, policymakers at the ECB will no doubt view it as too early to change their stance on keeping policy on hold for an extended period," Williamson added.
"Despite the lift in growth momentum and signs of stabilisation, European growth is forecast to remain below trend and large output gaps through peripheral economies are expected to remain for the foreseeable future," said Andrew McManus and Kerry Duce, economists at ANZ Research.