Exeter Cathedral hoping to excavate ancient Roman baths found beneath its land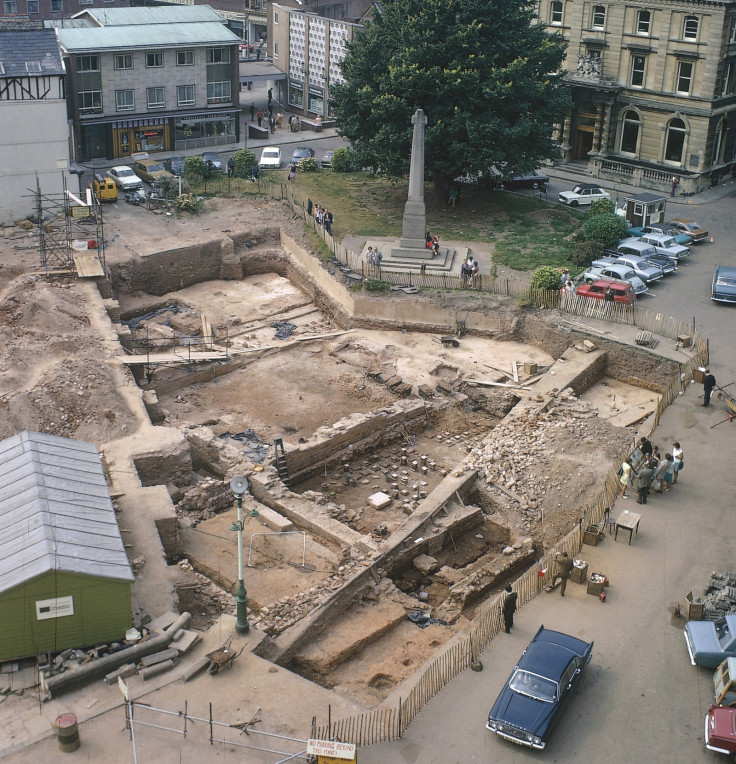 Exeter Cathedral has submitted an £8.7m bid to the Heritage Lottery Fund to help it excavate and restore 2,000-year-old Roman bath ruins that currently lie beneath the Cathedral green.
The baths were discovered in 1971 while preliminary excavations were carried out on the green for the construction of an underground carpark.
An Anglo-Saxon burial was discovered, and beneath it, the remains of a Roman town basilica. A year later in 1972, a large Roman Caldarium (bath house hot room) was discovered, both well-preserved and richly decorated.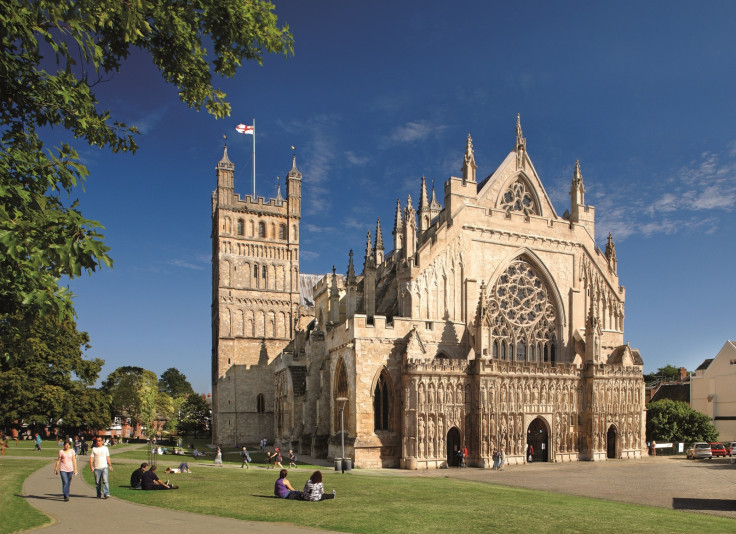 Exeter Cathedral today: the ruins are under the Cathedral Green to the front and the sides of the building
Exeter Cathedral
However, due to lack of funds, the site was filled in with sand and reburied in order to protect it, and it has lain under the ground for almost 44 years.
According to Paul Bidwell, a leading UK specialist in the study of Roman bath houses, these ruins have enormous international historical, architectural and archaeological significance, as the Exeter Baths are "one of the first two monumental masonry buildings built in Britain" that was completed around 60 AD.
Exeter City Council chief executive Karime Hassan told the Exeter Express and Echo: "The excavations of the bath house and its associated buildings marked a turning point in the understanding of the spread of the Roman military in Britain, which had previously been thought to have only a token presence in Devon and Cornwall."
He added that the discovery had helped to identify the presence in Exeter of a Roman fortress of the Second Augusta legion from 55-75 AD, which had been home to about 5,000 legionaries.
Now the Exeter Cathedral wants to embark on an ambitious project that will cost a total of £12.8m.

This will include an underground visitor centre that preserves the ruins and explains the story of Roman and Saxon Exeter, and the Cathedral's two greatest treasures, namely the Anglo Saxon Exeter Book and the Exon Domesday, will be put on display.
There will also be a new café and shop located above ground for visitors.
"We will hear if the bid has been successful in April," said the Very Revd Jonathan Draper, Dean of Exeter Cathedral.
"But we'd love to hear people's views before then, and are putting together a website where people will be able to see more details and proposed drawings of the underground visitor centre, which will also be on display in the Cathedral."
© Copyright IBTimes 2023. All rights reserved.