An extremely rare megamouth shark has washed ashore on a beach in the Philippines – believed to be only the 66<sup>th specimen ever seen, and 60th confirmed sighting.
The 15ft creature washed ashore in Pio Duran, Albay and was the 15th megamouth found in the Philippines – the last one was found in Donsol in 2009 and was eaten by locals, the Marine Wildlife Watch of the Philippines said.
With its huge bulbous head and 50 rows of teeth, the bizarre-looking shark was first discovered in 1976. The latest specimen was average in size, with most growing between about 13 and 18ft.
Nonus Enolvus, who is involved in the preservation of the animal, said the male megamouth shark is now being stored on ice for further examination and final preservation.
The Philippine government is currently working to prepare a specialised aquarium where it can be preserved.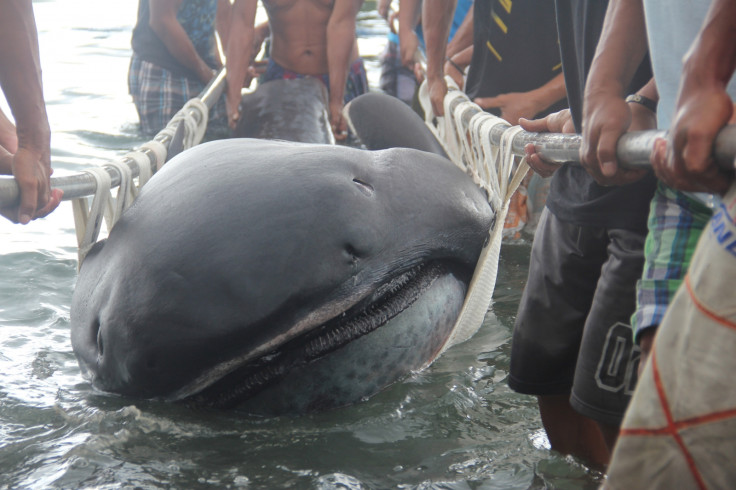 At present, there is no external sign of cause of death. An autopsy will be performed by vets as soon as the aquarium becomes available.
Christopher Bird, writing on the research blog Shark Devocean, said the specimen is only the 60<sup>th confirmed documented megamouth shark – the other six sightings have not been verified.
Discussing what we know about megamouths, he said 85% of sightings have been in the Pacific Ocean, with most taking place in the western North Pacific, or off the coast of Japan, Taiwan and the Philippines.
He said current evidence suggests megamouths swim at a depth of about 200m in the day, then about 20m at night – typical foraging behaviour.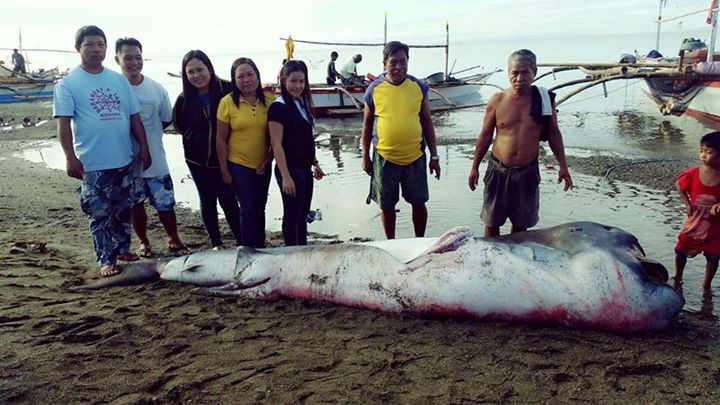 "The megamouth shark is quickly becoming one of my favourite species in the animal world. The mystery surrounding it reminds us how much we still have to learn about the natural world," Bird wrote.
"I'm torn though, maybe not knowing about this animal is a good thing. It prevents information on its distribution getting into the hands of those who would happily exploit this creature for some large fish steaks or megamouth burgers.
"We are still awaiting a full necropsy to be taken from this latest stranding, but any information gathered will be vital in helping us understand this magnificently mysterious megamouth shark in more detail."