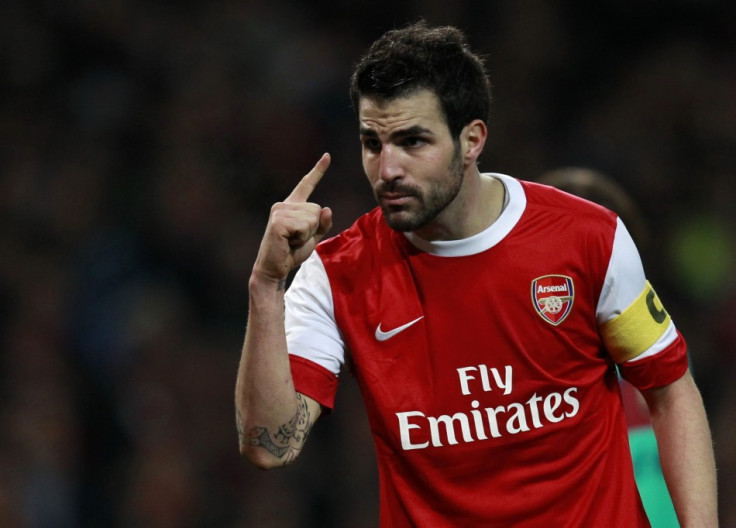 Former Arsenal captain Cesc Fabregas concedes mistakes were made by his former club but he refuses to criticise his ex-employers or have a bad word said against Arsene Wenger.
Fabregas left Arsenal in the summer after a protracted and at times unsavoury and pubic pursuit by his former club Barcelona.
The World Cup winning midfielder won the FA Cup in 2005 at Arsenal but failed to register a single trophy after that and although the respect he retains for the Gunners and most pertinently their manager Arsene Wenger is palpable, Fabregas concedes there evidently mistakes made given the north London Premier League club's hiatus without a trophy.
Although Fabregas has left Arsenal, he admits he still loves the club and described Wenger as being like a 'father' to the midfielder.
"I love Arsenal and I will never speak badly of them but clearly we must have made one or two errors as we would have won something." The former Arsenal captain explained to the latest edition of FourFourTwo Magazine.
"I will never say anything that's not positive about Arsenal because they were incredible. I love the club and Wenger was like a father to me. I owe him so much.
"I've never liked seeing a player leave and then start moaning. If you have something to say you have to say it while you're there, and I've always been honest. As captain, if I haven't liked something I have said so."
Fabregas spent eight years at Arsenal where he established himself as one of the finest midfielders in the Premier League history. He left the Emirates in a €34 million deal when he returned to Barcelona on August 15.
The January issue of FourFourTwo Magazine is now available.