Ex-Goldman Trader Fabrice Tourre: Key SEC Evidence Was Just a Silly, Romantic E-mail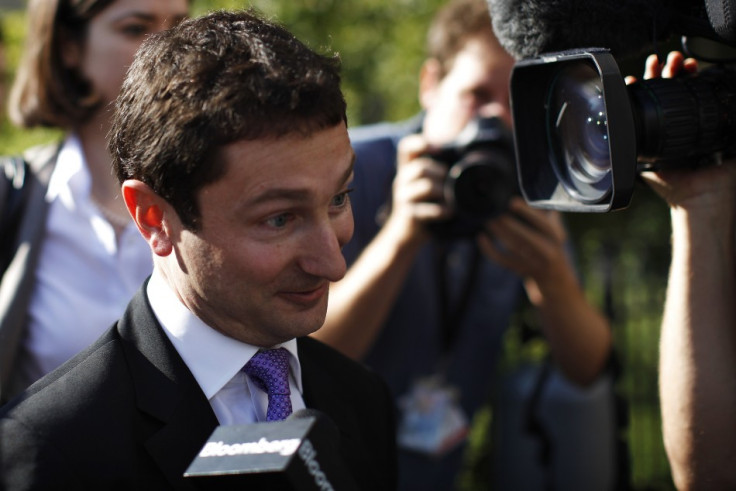 Former Goldman Sachs banker Fabrice Tourre, who is being charged in New York for fraud, says the key email evidence that the US Securities and Exchange Commission is using against him, is inaccurate and denies any wrongdoing.
The SEC has accused Tourre of misleading investors in a subprime-mortgage investment deal in 2007 and of secretly helping billionaire John Paulson's hedge fund make big money off the same deal.
The regulator is using emails Tourre wrote to his former girlfriend as evidence to prove that the bond trader devised the investment deal, known as Abacus 2007-AC1, to cheat investors, some of whom lost about $1bn.
On Thursday, during his trial, Tourre termed the correspondence as a "silly, romantic e-mail."
Tourre also said that a seperate email was in "bad taste"
If the jury finds Tourre guilty, he faces the possibility of a fine and a lifetime ban on working in the securities industry.
"More and more leverage in the system, the entire system is about to crumble at any moment. . . . The only potential survivor, the fabulous Fab (as Mitch would kindly call me, even though there is nothing fabulous abt me . . .), standing in the middle of all these complex, highly levered, exotic trades he created without necessarily understanding all of the implications of those monstruosities!!! [sic]," the 2007 e-mail said.
In a second e-mail, dated 13 June, 2007, Tourre wrote that he had landed in Belgium and sold some of the deal's bonds "to widows and orphans that (he) ran into at the airport."
"I am here to tell the truth and to clear my name," Tourre told a Manhattan court on Thursday.
The SEC accuses Tourre of misleading some investors in the deal by not telling them that the Paulson & Co. hedge fund was betting against the product.
The government seized Tourre's personal and professional e-mails to prove that the 34-year-old banker, who raked in a $1.7m salary in 2007, enticed investors into the deal that was actually designed to fail.
The mortgage product tanked when the US housing market crashed. However, Paulson made $1bn off the deal
Goldman Sachs was charged along with Tourre in 2010. The investment bank settled the case for $550m without admitting or denying any wrongdoing.
The high-profile trial is an opportunity for the SEC to prove that it can win cases against powerful individuals on Wall Street, for unlawful activity that trigged the 2008 financial crisis.
The case is SEC versus Tourre, US District Court, Southern District of New York, No. 10-03229.
© Copyright IBTimes 2023. All rights reserved.