Facebook has been forced to reveal the names, email and IP addresses of at least four alleged cyberbullies after they are accused of targeting a British mother with a string of abusive comments through the social network.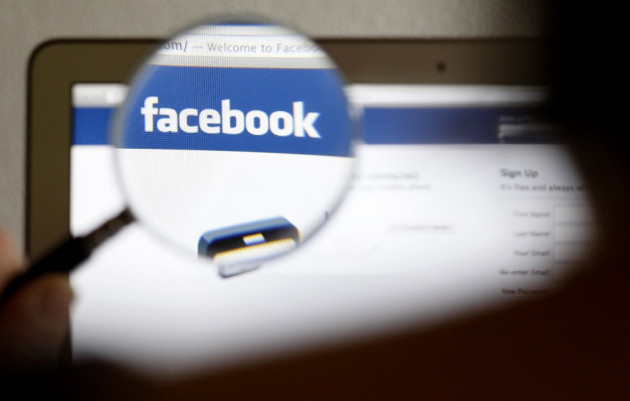 The alleged cyberbullies - or internet trolls - set up fake Facebook profiles to send "vicious and depraved" abuse to Nicola Brookes, 45, of Brighton, after she posted a comment on the site in favour of the disgraced X-Factor contestant Frankie Cocozza.
Following a high court ruling on 8 June, Facebook has agreed to disclose the users' personal information and single mother Brookes plans to bring "the strongest possible prosecution," according to the Guardian.
Adding: "I want them exposed. They exposed me and they invaded my life. I didn't ask for it. They wanted a reaction from me and now they have got it."
Facebook said in a statement: "There is no place for harassment on Facebook, but unfortunately a small minority of malicious individuals exist online, just as they do offline. We respect our legal obligation and work with law enforcement to ensure that such people are brought to justice."
The case is believed to be one of the first where an individual has successfully taken legal action against Facebook to reveal the true identity of the cyberbullies.
Facebook will now be served physically at its California headquarters with a court order - known as a Norwich Pharmacal - to reveal the names of those accused.
Rupinder Bains, a partner at Bains and Cohen law firm, which is representing Brookes, said: "Basically we need to show it's in the interests of justice...we need to prove the third party, namely Facebook, isn't just a mere witness but is in fact involved in the wrongdoing, albeit innocently, but they are involved."
Bains added that Brookes would consider forcing internet service providers (IPSs) to hand over more information about the cyberbullies if the information from Facebook does not prove to be useful.
In an attempt to make identifying other such cyberbullies easier in the future, and to act as a deterrent, Bains suggested that Facebook and other social networking sites should charge new users a small fee to join, so they can be easily identified in the event of a legal order.
Brookes was reportedly targeted by internet trolls within an hour of showing her support for the younger singer, after he was kicked out of the competition for breaking show rules.