Facebook has started testing a system that charges users who want posts to appear at the top of their friends' news feeds.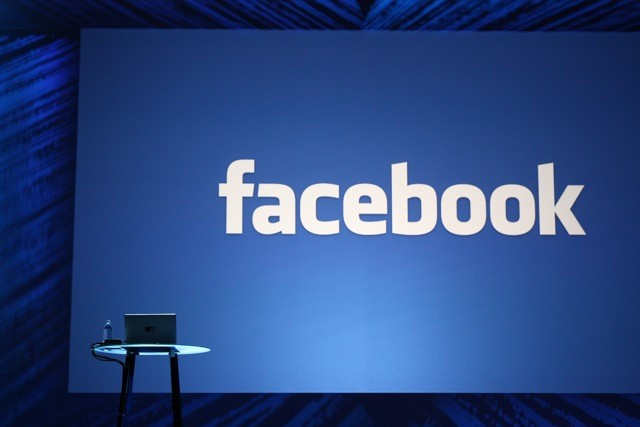 By paying a small fee of between 20 cents and $2 (12p and £1.24) via PayPal or credit card, users can ensure that their post - such as a new status, link or photo - will appear in a prominent position on friends' feeds.
The test is currently being carried out in New Zealand and Facebook has stated that the goal is to see if users are interested in paying to promote their information.
At first the 'pay to promote' system was discounted as a hoax, but a Facebook spokesperson has since confirmed to IBTimes UK that the offer is genuine: "We're constantly testing new features across the site. This particular test is simply to gauge people's interest in this method of sharing with their friends."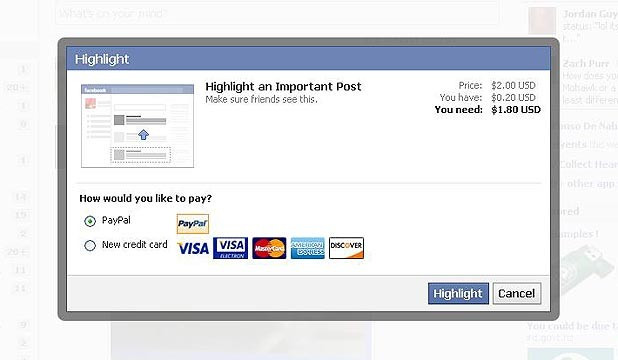 Following a recent slowdown in profits and its expected flotation on the stock market this Friday, Facebook will be concentrating its attention on new ways to make money - especially since it announced last week that use of its mobile apps is outstripping the revenue they generate.
The social network - which now has in excess of 900 million members - issued what investors described as a profits warning during the first week of its IPO roadshow, stating that some 488 million users log in every month through the profitless mobile apps.
Available on iOS, Android, Windows Phone and BlackBerry, Facebook's mobile applications don't currently display adverts and therefore earn no revenue for the company - a situation that much change if it is to see continued growth.
Mark Zuckerberg's company relies heavily on advertising, which provided 82 percent of revenue for the last quarter; exploring other revenue streams such as charging for prominent posts may help to reduce the risk that relying almost entirely on advertising causes.
The 27-year-old CEO and founder of Facebook struggled to please potential investors last week, first being criticised for wearing his signature hoodie and jeans while others wore suits, then for not turning up at the second day of the roadshow.
Facebook is expected to make between $9.4bn and $11.8bn from the sale of 338 million shares during flotation - substantially larger than Google's 2004 IPO, which raised $1.66bn.