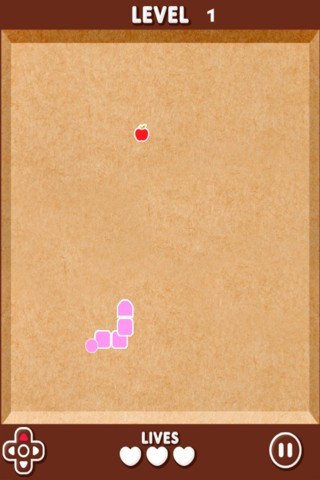 A few days ago the Internet was abuzz with a fake Cydia app uploaded to Apple's App Store, by a developer named Nel Sinelnikova. The trickster reportedly tried to fool users into thinking the app was a package including jailbreak tools and tweaks, by mimicking the Cydia icon.
According to iPhone Hacks, the app prevents you from installing jailbreak tweaks and apps on your iPhone, iPad or iPod Touch. The description was deceptive in its own right and warned users but the app itself managed to trick users into buying it.
The app has now been removed from the App Store after multiple user reviews were negative about the app.
According to modmyi, the app was a simple-looking game based on the following scientific definition:
"Cydia is actually named after a moth. Cydia pomonella is the scientific name for the "coddling moth," or what we would most likely recognize as the stereotypical apple worm."
Here is the description of the fake app from the App Store, which is actually a simple snake game:
"Cydia funny and popular snake game you may remember from childhood. Its main character - a kind of caterpillar named Cydia. Collect all the apples and pass as many levels as you can. Pay attention that this application is not related to Cydia Store. If someone has bought this application by mistake please get a refund. The game supports two modes: - Classic In Classic mode: you need to complete maximum levels, collecting apples and Survival In Survival mode: you need to collect as many fruits as you can."
Meanwhile, Cydia developer Saurik - aka - Jay Freeman published a review to warn users against buying the app, thinking it to be a legitimate one from Apple. Here is an excerpt from the review:
"This product is a scam: it is using Cydia's name (a registered trademark) and clear derivatives of its copyrighted imagery in an attempt to part users from their money. As evidenced by the other reviews on this product, users are being misled into believing they will receive access to Cydia, a well-known alternative to the App Store available on jailbroken phones, but are instead getting a poor clone of the game Snake (using worms that eat Apples). Thankfully, it is this very kind of scam that the trademark system is designed to protect users from, so SaurikIT will be submitting appropriate materials to Apple during their normal business hours, and will continue with whatever prosecution is required against Nel Sinelnikova to protect users from being tricked out of their money. In the mean time, you should fairly obviously not purchase this product."
The app previously sold at £0.63 ($0.99) and the developer might have made quite a bit of money prior to its removal. While some might try fighting for a refund, most people will just repent their mistake and move on.