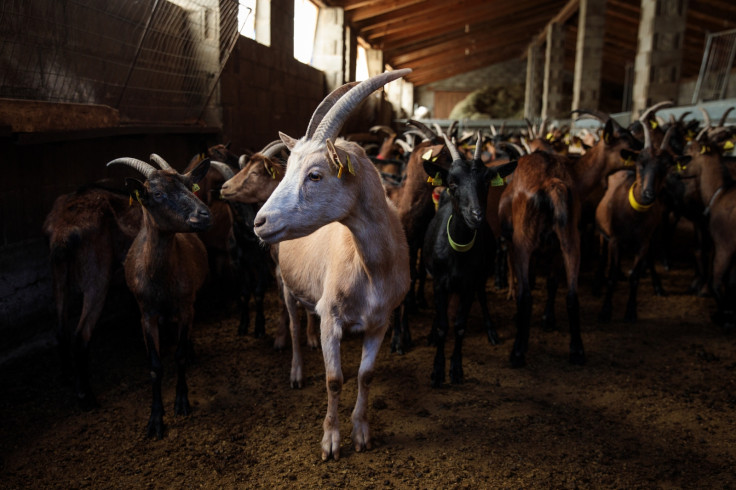 Indian superstar Rajinikanth recently announced his entry into politics which has led to his fans deciding to perform a special Hindu prayer involving goat sacrifice. However, People for the Ethical Treatment of Animals (Peta) has intervened and urged the actor to dissuade his fans from going through with the act.
A fan club in the Indian state of Tamil Nadu has announced that they will sacrifice 1,000 goats at the famous Alagar Kovil temple in Madurai on Sunday, 7 January, and host a feast for the fan club members, reported The New Indian Express.
In response, Peta official Nikunj Sharma wrote a letter to Rajinikanth, who has nearly 80,000 fans clubs across Tamil Nadu and abroad, saying, "We are writing to respectfully request that you use your power to stop the planned slaughter of goats in your name.
"Our office has been inundated with calls and emails from upset members of the public who read in the news that your fans intend to kill goats for a feast at Alagarkoil in Madurai in your name."
Citing that such cruelty against animals is illegal in India, the animal rights organisation said, "The plan of your fans to kill goats in a temple is cruel and an apparent violation of Indian laws. Goats which are killed are usually transported and handled roughly and hacked at with dull knives in full view of their terrified companions."
"The power you [Rajinikanth] already hold can help make a positive difference to the lives of all living beings, and we are therefore writing to request that you use it now to stop the slaughter of goats in your name," the statement read.
The official handle of Peta India also asked for his help. The tweet read, "Dear @superstarrajini. Best wishes on entry to politics. Please stop goat sacrifice in your name. Goats have feelings and do not want to die. Please help the goats."
Rajini Mandram district secretary A Pandian had earlier told The Times Of India, "Thalaivara (Rajinikanth) said that he would like to provide us with a non-vegetarian feast. But he was unable to do so because the fan interaction was held in the Raghavendra Marriage Hall in Chennai. So we are fulfilling one of his wishes."