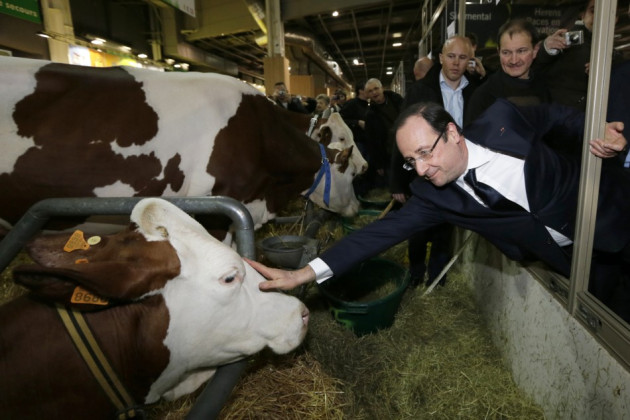 The European Union is set to save billions of euros over the next seven years by slashing large farm subsidy payments by nearly half.
After representatives of the European Parliament, EU governments and the European Commission thrashed out a deal in Luxembourg, leaders provisionally agreed to axe payments to farms by a maximum of 40% between 2014 and 2020, when the complex set of reforms come into force.
However, a spokesperson at the EC said that when leaders finalise a deal on Wednesday, a maximum 30% decrease in payments is more likely.
The EU currently forks out €50bn (£45.5bn, $65.6bn) in payments under its farming policy and will continue to siphon three-quarters of the total farm budget in the six years to 2020.
Even under the new reforms, agriculture will remain the EU's largest overall expense. It will consume nearly 40% of the EU's €960bn budget for the reform period.
All three EU institutions have agreed that 30% of future direct subsidies should be conditional on farmers taking steps to improve their environmental performance.
While some may view the subsidy reduction as a cost-cutting exercise, the complex reforms are also aimed at making payouts fairer for all farms.
Under the current system, industrial-scale grain producers in France's Paris basin disproportionately benefit from receiving payments, as their outputs were among the highest in Europe between 2000 and 20002.
While output quotas are a key feature to subsidy payments, arguments remain over whether high production rates should be a decisive factor, as EU sugar production quotas are widely blamed for pushing up domestic prices and limiting European sugar exports due to global trade rules.
Improving environmental performance is also a factor which has come under fire from critics. Since all three institutions are asking farms to bump up the quota for leaving their land as a haven for wildlife from 5% to 7%, many say this will impact output and therefore food prices and security.