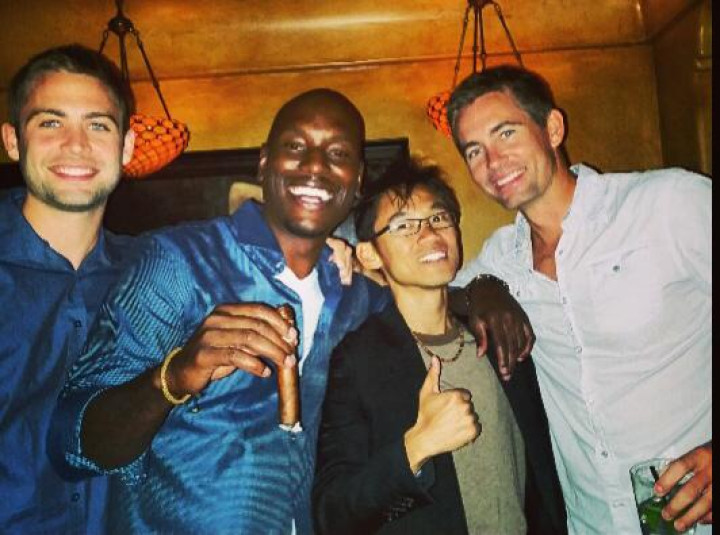 The filming of Fast & Furious 7, the last installment in the long-running movie franchise, has officially wrapped.
An emotional Tyrese Gibson posted a picture of himself with Caleb and Cody Walker, the late Paul Walker's brothers, alongside director James Wan on his Facebook account, with the heartwarming message:
On 30 November, Walker was on his way to a charity event with his friend and business partner Roger Rodas when the red Porsche Carrera GT driven by Rodas, lost control and smashed into a tree before bursting into flames. The duo were pronounced dead at the scene.
Meanwhile, there were reports that Vin Diesel was throwing temper tantrums on the set of Fast & Furious 7, and "spent a whole day in his trailer one day."
However, the entire shoot went well and the 46-year-old actor took to his official Facebook page to talk about the wrap up.
Fast & Furious 7 will be released on 3 April, 2015 in the U.S and on 10 April, 2015 in the UK.