The FBI is trying to crack another password-locked iPhone linked to a dead suspected terrorist. The phone is said to belong to Dahir Adan, who stabbed 10 people in a Minnesota mall in September before being fatally shot by an off-duty police officer. Isis later claimed responsibility for the attack, describing him as a "soldier of the Islamic State".
Special agent Rich Thornton said at a press conference on Thursday (6 October) that the FBI is "in the process of assessing our legal and technical options to gain access to this device and the data it may contain", Wired reports.
According to Thornton, the FBI has "analysed more than 780 gigabytes of data from multiple computers and other electronic devices" and is "conducting an extensive review of his social media and other online activity".
"We continue to review his electronic media and digital footprint," Thornton said.
The case echoes the recent showdown between Apple and the FBI earlier this year, which saw the FBI seeking the Cupertino company's help to unlock an iPhone belonging to Syed Farook, the San Bernardino shooter. The FBI slapped a court order on the company, compelling it to create a backdoor tool to bypass the locked iPhone's four-digit password without triggering the device's lockout mechanism that prevents further guesses after 10 tries.
Apple challenged the order and refused to create a "backdoor" into the iPhone saying it could potentially set a dangerous precedent in the trade-off between national security and privacy and personal safety.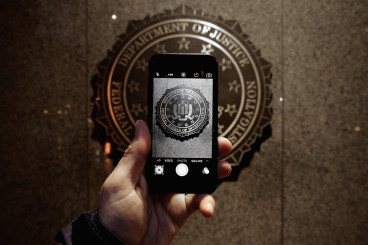 The standoff eventually ended after the FBI announced that it found its own way into the phone. FBI director James Comey said the organisation paid around $1.3m (£1.04m) on a mysterious third-party hack to access the iPhone 5c.
Regarding the current case, Thornton did not specify what model iPhone Adan owned or what operating system it ran. If it is also an iPhone 5c, the FBI could potentially use the same purchased method to break into the phone. However, beginning with the iOS 8 in 2014, iPhones and iPads include a piece of hardware known as the "secure enclave" that makes it harder to bypass the password.
"On devices running iOS 8 and later versions, your personal data is placed under the protection of your passcode," Apple's privacy section reads. "For all devices running iOS 8 and later versions, Apple will not perform iOS data extractions in response to government search warrants because the files to be extracted are protected by an encryption key that is tied to the user's passcode, which Apple does not possess."
Thornton did not mention if the FBI and Apple have been in contact regarding this new case.