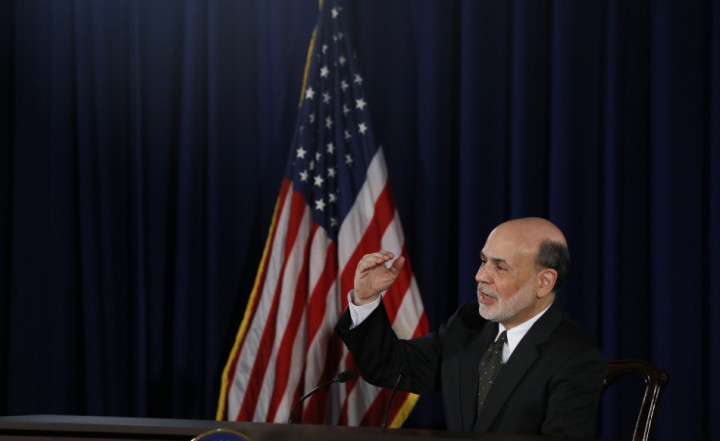 While the rest of the world might not be ready for a cutback in monetary stimulus by the US Federal Reserve, the United States is. Or so many economists believe.
Friday's US labour market data provided further evidence that the world's leading economy is recovering, albeit slowly. Economic data from the US also shows that more jobs than expected were created in May and April.
Some economists now expect the positive figures to prompt the Fed to reduce its asset buying from the start of September.
The Fed's massive $85bn a month bond-buying program has been providing stimulus to the US economy, and markets the world over, for some time.
Joseph LaVorgna, chief US economist at Deutsche Bank Securities, expects the Fed to provide hints of a September cutback in the July FOMC statement or in the minutes of the July meeting released three weeks later.
Jan Hatzius, chief economist at Goldman Sachs, told CNBC that his firm thinks, "It's going to be September...It could still be December, but it seems to us that when I take everything together, what they've said, what we've seen in the numbers, I think September is more likely."
Jim O'Sullivan, chief US economist at High Frequency Economics, said that stronger than expected employment figures are more than enough to keep the Fed on track for a tapering of quantitative easing in September.
Dan Greenhaus, chief global strategist at BTIG said that the Fed is on track for a September "slowdown".
Paul Dales, senior US economist at Capital Economics said the Fed would begin tapering its asset buys at the FOMC meeting scheduled for September, "safe in the knowledge that payroll gains of 150,000 to 200,000 a month will eventually reduce the unemployment rate".
But other economists noted that the unemployment rate remained largely unchanged, at 7.6% in June, which could force the Fed to postpone any winding down of QE.
"Negative for the Treasuries market, although the stable unemployment rate extends the clock for reaching the levels needed to wind down QE. That combination, more QE and decent growth, should be viewed as a plus for equities," said Avery Shenfeld, chief economist at CIBC World Markets.
Michelle Meyer, senior US economist at Bank of America Merrill Lynch, said that a September tapering "is a done deal" if the Fed's monetary policy is based solely on the June employment report. However, with central bank policy taking into consideration a range of other economic indicators, the QE cutback could be pushed back "until December".