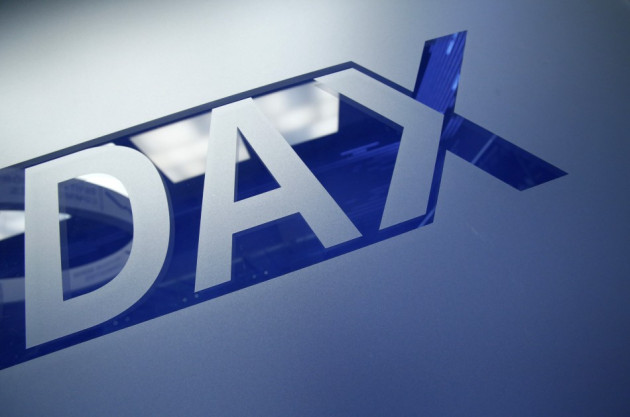 European markets opened lower, following a downbeat handover from Asia, and were pulled down by news that the US Federal Reserve could begin trimming its massive monthly asset buys later this year. The Fed's $85bn per month bond-buying programme has stimulated markets in the US and the world over for a while now.
The Stoxx Europe 600 index opened 1.2% down at 288.75. The UK's FTSE 100 opened 1.5% lower.
France CAC 40 opened 1.7% lower. Germany's DAX 30 index opened 1.8% lower.
Spain's IBEX 35 opened 1.7% lower, while Italy's FTSE MIB was down 1.05% in opening trade.
European shares had closed lower on 19 June as markets awaited the Fed's key policy statement.
On Wednesday, speaking at a press conference in the US after the two-day Federal Open Market Committee (FOMC) meet, Federal Reserve chairman Ben Bernanke said the central bank could begin to reduce its bond-buying program later this year if the US economy continues to improve, as Fed officials expect it to, and could end its purchases by mid-2014.
The FOMC, the Fed's powerful rate-setting committee, concluded its fourth meeting of the year on 19 June.
"Based on the chairman's comments and our unemployment rate forecast, we now expect a reduction in the pace of asset purchases to $70bn per month at the September meeting ($35 billion in Treasuries and $35 billion in agency MBS).
"Based on our outlook for the unemployment rate to fall to 7.0 percent in Q1 14, we expect asset purchases to be concluded by March 2014, a bit earlier than the mid-2014 expectation the chairman indicated in the press conference," said Dean Maki, the chief US economist at Barclays.
Thursday is a busy day in Europe, with investors tracking preliminary Purchasing Managers Index (PMI) data from Eurostat, from Germany and from France.
The UK will put out retail sales data. Germany will release producer prices data, while Italy puts out the latest numbers regarding industrial sales and new orders.
Investors will also be following initial and continuing jobless claims data coming in from the US later in the day, alongside existing home sales data.
In the UK, Chancellor George Osborne said the country is ready to start selling its shares in Lloyds Banking Group and will examine whether to break up Royal Bank of Scotland (RBS), Reuters reported on Wednesday. The government is keen to show Britain's part-nationalised banks are recovering from the 2008 financial crisis.
Elsewhere in Europe, finance ministers from the 17-nation eurozone will meet later in the day to decide when and how their bailout fund can rescue a bank. They will also frame guidelines for how much a government needs to contribute and which banks would be eligible for a rescue deal, Reuters reported.
In company news, British retailers Dixons and Ted Baker will put out trading updates. The world's second largest brewer, SABMiller, will also release its trading update. In France, Avenir Telecom and Innelec Multimedia will put out their fourth quarter earnings reports.
In Asia, the Japanese Nikkei closed 1.74% lower at the end of day's trade on 20 June. Australia's S&P/ASX closed 2.12% lower, while South Korea's Kospi finished 2% lower.
Earlier in Asia, markets dropped on Thursday, taking a double hit from news that the US Federal Reserve could prune its massive monthly asset buys later this year and from Chinese government data that pointed to shrinking factory activity in the world's second biggest economy.
Data from the HSBC manufacturing Purchasing Managers' Index, which polls purchases made by factory managers, showed that China's factory activity dropped to a nine-month low in June.
The reading for June was 48.3, down from May's final reading of 49.2 and below the 49.1 forecast by economists polled by Bloomberg. A reading below 50 indicates contraction.
On Wall Street, indices ended lower on 19 June following Fed chief Bernanke's comments. The Dow dropped 206.04 points or 1.35% to finish at 15,112.19. The S&P 500 fell 22.88 points or 1.39% percent to close at 1,628.93 and the Nasdaq was down 38.98 points or 1.12% to end at 3,443.20.