China: 80 Female Skulls Found in Neolithic City Were Human Sacrifices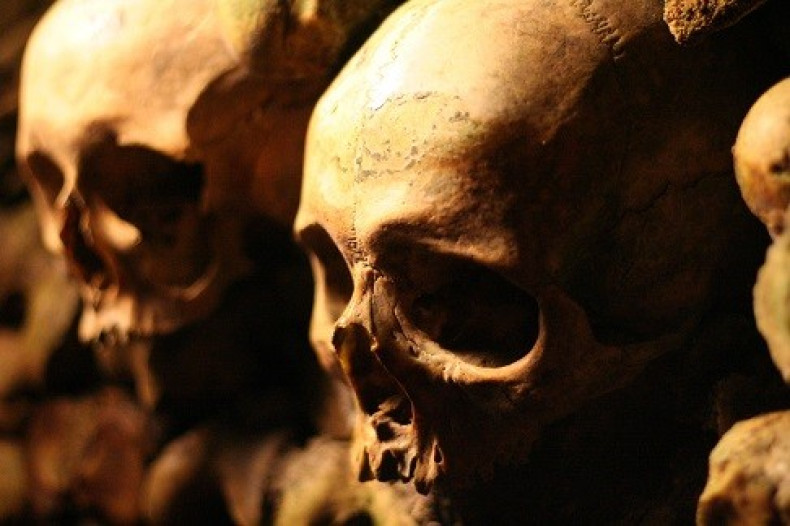 Archaeologists in China have discovered the skulls of 80 women who were used as human sacrifices in the Shimao Ruins, the country's biggest Neolithic city ever found.
The skulls were used to build the city walls, Sun Zhouyong, deputy head of the Shaanxi Provincial Institute of Archaeology, told China's Xinhua news agency.
The city was first discovered in 1976 in the Shaanxi Province. It was initially thought to be a small town but excavations later showed the ruins were a vast city from Neolithic times.
Archaeologists believe the city was built around 4,300 years ago and was abandoned after just 300 years, during the Xia Dynasty.
Two groups of the skulls were found in pits in front of the east gate of the city, with 24 in each. The rest of the skulls were found along the eastern city wall.
Researchers said the skulls were probably used in the construction of the city, suggesting sacrificial ceremonies were held before its construction began.
Hit and burned
Sun said the skulls mostly belonged to young women, which suggests there was an outbreak of violence in the area before the city was built as people often used their enemies as sacrifices or captives at the time.
The women's bodies were not found at the site of the ruins. Sun told broadcaster CCTV that the skulls showed signs of being hit and burned.
Along with the skulls, archaeologists have found large amounts of jade and the remains of around 100 murals. The site is 4.25 square kilometres.
The find follows the excavation of the city's fortifications, with archaeologists examining two square beacon towers.
One of the towers was 18m long, 16m wide and 4m tall. The other was 11.7m long, 10m wide and 3m tall. Archaeologists said the discovery marked a breakthrough in excavations and provides a great insight into Chinese fortification.