The US Food and Drug Administration (FDA) has approved a drug dubbed "female Viagra" to treat a low libido in women. Flibanserin, which will be sold under the brand name Addyi, is said to treat hypoactive sexual desire disorder, an absence of desire for sexual activity in premenopausal women.
Despite the pink pill's nickname, the drug is vastly different from the male Viagra pill. It is more like an antidepressant and works by changing brain chemistry over time, in a similar way to serotonin and dopamine. While male Viagra is taken before engaging in sexual activity to increase blood flow to areas of the body to help treat erectile dysfunction, Flibanserin is to be taken daily to improve sexual desire over time.
"Today's approval provides women distressed by their low sexual desire with an approved treatment option," Janet Woodcock, the director of the FDA's Center for Drug Evaluation and Research, said in a statement. "The FDA strives to protect and advance the health of women, and we are committed to supporting the development of safe and effective treatments for female sexual dysfunction."
Flibanserin was created by a German pharmaceutical company called Boehringer Ingelheim and, like the discovery of Viagra, it was a happy accident. It was originally created as an antidepressant but was found to be a poor treatment, then while women were being questioned about their trial experiences, a significant number reported an unexpectedly positive side effect – increased sexual interest and more satisfying sexual experiences than before.
Will it work?
Since 2010, the FDA has rejected Flibanserin twice, most recently in 2013 due to its negative side effects. North Carolina drugmaker Sprout Pharmaceuticals is behind the pill and says its clinical trials have shown that when a placebo is accounted for, women can experience a 37% increase in sexual desire.
The drug has had its fair share of controversy, however. Critics say there is little proof that flibanserin is actually an antidote to hypoactive sexual desire disorder – HSDD – which is characterised by a missing desire for sex. According to an FDA analysis of the drug, between 8% and 13% of women who take the drug will see some improvement over a placebo.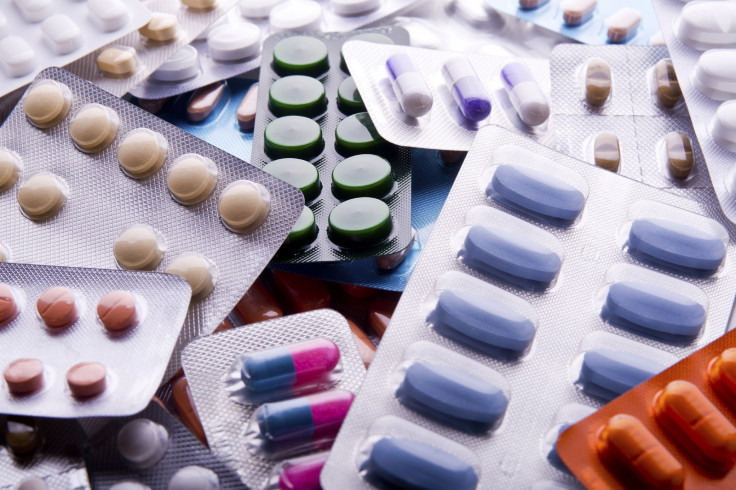 Concern has also been expressed over the safety of the drug. When it was reviewed in 2010, the FDA warned of dizziness, nausea, headaches and fatigue, stating the overall response rate was "not particularly compelling". The FDA advisory panel voted 10 to one that flibanserin was not significantly better than a placebo. As Flibanserin is to be taken every day, critics say it needs further long-term testing to further understand the impact on the central nervous system.
The FDA has cautioned that care should be taken for adverse reactions to the drug, including drowsiness, dizziness, low blood pressure and fainting, which increases the risk of injuries such as concussions.
"It's not sexist for the FDA not to approve a drug that it doesn't believe is effective or safe," Dr Adriane Fugh-Berman, an associate professor at Georgetown University Medical Center and the director of PharmedOut programme, told Science 2.0. "It's a classic marketing technique to first create a problem and then sell the solution, and that's what's going on here."
Do we truly understand female sexual dysfunction?
Even The Score, a group that had been campaigning for the approval of Flibanserin, states there are 26 drugs marketed for the treatment of male sexual dysfunctions, but none for women. The number is somewhat distorted, however − the majority of the drugs to treat male sexual dysfunction are different formulations of testosterone, but none are specifically approved to treat low sexual desire (although it can be a symptom of testosterone deficiency).
Some say the disagreement over whether Flibanserin should be approved should – as with all medications – comes down to whether they are safe or not, rather than focusing on the sociological impacts of pushing forward a "female Viagra". Critics say the pressure put on the organisation regarding the lack of treatment for women is a strategy to sway the administration into overlooking potential risks associated with the drug.
Part of the problem of treating HSDD in women is that the causes are still subject to debate. In men, the problem is partly biological: the most common sexual problem reported is erectile dysfunction, mainly a mechanical matter of blood flow to the penis that can be improved with Viagra.
Yet a lack of desire in women can, according to some experts, be attributed to biology and brain chemistry – but psychological reasons also underpin low sexual desire, such as stress or a lack of communication with a partner. Societal problems of inequality are also to blame because, in part, sex is frequently built upon masculine desires. With this complex combination of factors in mind, critics say it will be difficult to solve the problem of HSDD with pills.