Ferguson: Why Would Spaniard Want Manchester United Move?
Sir Alex Ferguson can't see why Pep Guardiola would want Manchester United manager's job
Sir Alex Ferguson has insisted that Pep Guaridiola is a very unlikely candidate to take his place as manager at Manchester United, with the Barcelona gaffer very happily settled in Spain.
While United have taken the position as England's top club over the last decade, Barcelona have asserted themselves as the champions of both Spain and Europe, defeating the Red Devils on two occasions to do so.
And even though Guardiola has been connected to the United job should Ferguson ever decide to retire, the Scot believes that his European rival will stay with the Catalan side for the long haul, with a lot to come from a club full of young superstars.
"Why would Pep want to leave Barcelona?" Ferguson asked. "If I was in his position I would firmly stay where I was.
"The Barcelona team at the moment is by far the best team. We have experienced three years of it and sometimes in football you have to hold your hand up and say 'they are better than us'.
"It's not a crime or a weakness, just a plain fact that the Barcelona team now, particularly with Lionel Messi in the side, are just an extraordinary team.
"I can't see anyone taking a trophy for them this year, Real Madrid are probably the nearest to them."
Ferguson admitted last year that he believed he had 'three or four years' in front of him before it would be time to hang up the hairdryer at United for the last time, and replacements ranging the world over have been connected to the club when the 70 year old does retire.
Jose Mourinho is believed to be favourite to take on the job at United, though the achievements that Guardiola has made so far with Barcelona, including dominating Mourniho both in Spain and abroad, can't be ignored.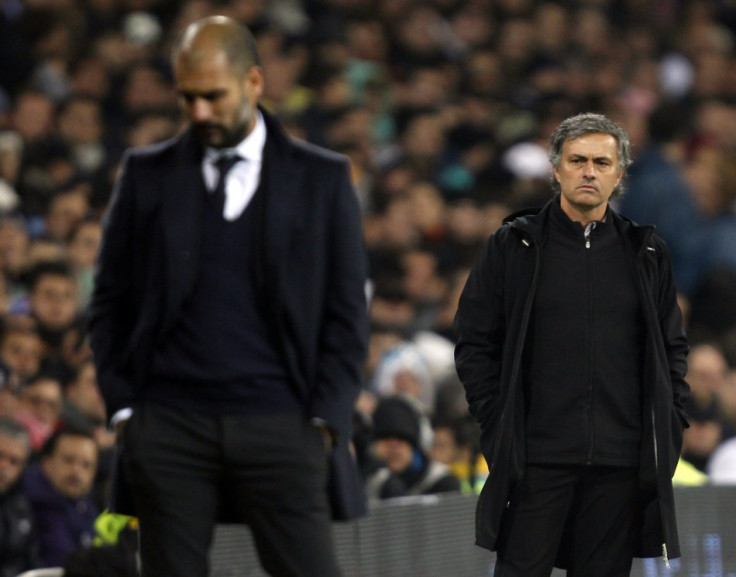 Mourinho has revealed in the past that he would like to return to a managerial position in England, and many pundits believe that he is waiting for the United job to become available as it would be a mammoth challenge and prove his abilities as a top manager.
Whether it is Mourinho or Guardiola who take up the job when Ferguson retires, the job at United will no doubt be one of the highest pressure positions in football for many years to come.
© Copyright IBTimes 2023. All rights reserved.