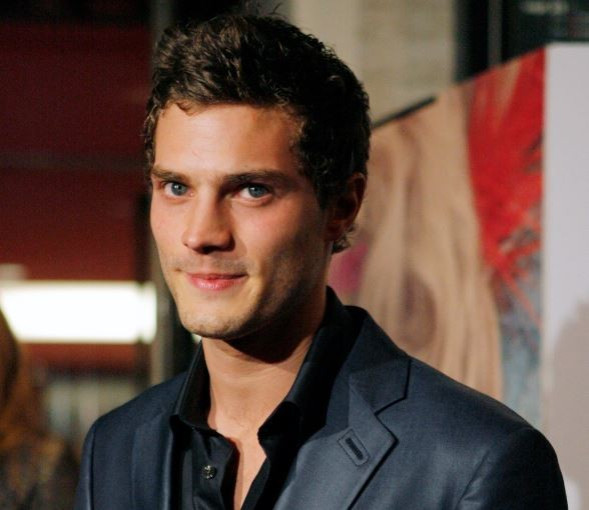 Irish actor-model Jamie Dornan and American actress Dakota Johnson showed off their chemistry as Christian Grey and Anastasia Steele, on the sets of Fifty Shades Of Grey in Vancouver, Canada.
In photographs obtained by Just Jared, the 24-year-old daughter of actors Melanie Griffith and Don Johnson, wearing a red dress and belted camel coat, is seen planting a kiss on Dornan's cheek. The scene was shot outside a building affixed with the name of Grey's fictional business, Grey Enterprises.
Dornan had previously revealed that he was very positive about his character in the movie.
"I'm a fairly worldly guy. I grew up in a very liberal place. I'm not saying we had a playroom, but I'm not shocked by [the sex in the book]. It's essential to tell the story. I can't believe films that don't invoke the sexual side of it. So it works for me," Dornan said of his character to Entertainment Weekly.
Meanwhile, Dakota had described the erotic book as "an incredible love story."
"I just really understand it," Johnson told the publication. "I think it's an incredible love story and that's why it's affected so many people. Erica (EL James) did a really good job of explaining how that just can happen sometimes and you have this chemical pull to someone. Adding in the sex makes it perfect. Sometimes you feel a little bit naughty and that's okay."
It was recently announced that Rita Ora has been cast as Mia, Grey's adopted sister. The film will also star Eloise Mumford, Luke Grimes, Victor Rasuk, Jennifer Ehle, and Max Martini. The film will hit screens on 13 February, 2015.