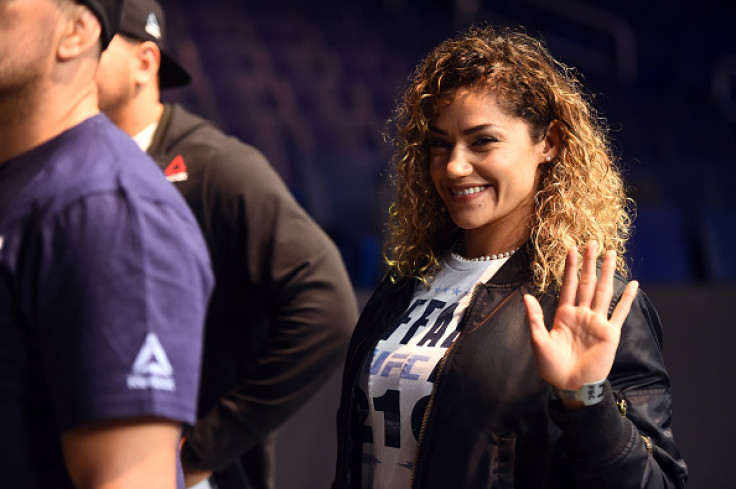 Pearl Gonzalez's fight against Cynthia Calvillo at UFC 210 on 8 April will go as per the schedule, the promotion's president Dana White has revealed, despite reports that the bout has been cancelled due to the American fighter's breast implants.
The 30-year-old was set to make her UFC debut on the main card at the KeyBank Center in Buffalo, New York on Saturday. However, The Sun reported that Gonzaler would be forced to pull off her fight against Calvillo in women's strawweight division because she underwent breast enlargement surgery.
The boxing rules in New York forbid anyone with implants from competing in a professional fight. However, women who have undergone breast reduction will be allowed to fight.
However, White has put any concern over Gonzalez's participation at UFC 210 to bed after the company's chief confirmed the American woman's fighter' s debut will go ahead as per the earlier schedule.
"STOP listening to web sites and whoever. If u don't hear it from us it's probably not true. THIS FIGHT IS ON!!!!" White tweeted.
Gonzalez had already mentioned about her breast enlargement surgery in her official paperwork and was surprised when she was told the breast implants were not allowed in New York.
"They just said breast implants were not allowed in this state. And I was a little, you know, appalled and I said 'okay, can I talk to my team?' and the commissioner said 'yes,' and I walked out of the room and that was that," Gonzalez told MMA Fighting.
"I've never heard of such a thing. I've put it in my paperwork, I've never lied about it, which is when they asked me if I had a surgery, I told them."
The MMA star is disappointed with the manner in which her surgery has been talked about, but remains hopeful that the same news can help her get all the attention ahead of her UFC debut.
"I don't think I wanted the world to know about my surgery and to be talked about like this. I have worked very hard to show how talented I am. I have a lot to bring to this division, and that's what I would like to be known for," she stressed.
"All media is good media, so I'm going to ride this wave, and if this makes my fight bigger and gets my name out there, I'm going to ride it.
"I'm going to win tomorrow night, and I'm going to show the world that not only do I have breast implants, but I am a talented fighter."