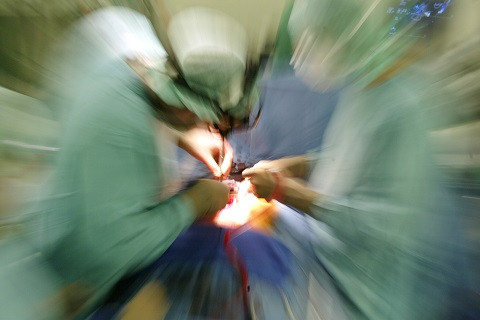 The first patient fitted with an artificial heart by French company Carmat has died 75 days after receiving the transplant.
The 76-year-old, who was suffering from a terminal heart condition before the operation, died on 2 March, the Georges-Pompidou European Hospital in Paris confirmed.
The hospital added the cause of death will not be known until a later date.
When the man was fitted with the device, his natural heart could no longer pump enough blood around the body to sustain him. He was thought to only have a matter of weeks, or even days, to live before the operation.
The prosthetic organ is designed to replace a real heart for up to five years while patients wait on the transplant list. It also aims to reduce the side-effects associated with transplants.
The Carmat product mimics the actions of a real heart using an array of sensors and biomaterials.
"Carmat wishes to pay tribute to the courage and the pioneering role of this patient and his family, as well as the medical team's dedication," a company spokesperson said.
The company added it is too early to suggest a link between the artificial heart and the patient's death.
Three more patients in France are due to be fitted with the device during the clinical trial since the first operation on 18 December. The French government passed legislation to allow the transplants last September.
The trials will be considered a success if the patients, who all suffer from acute heart failure, survive past a month. From there, Carmat said it would fit the artificial heart in a further 20 patients who have less serious heart conditions.
The hospital added: "The doctors directly involved in the post-surgical care wish to highlight the value of the lessons learned from this first clinical trial, with regard to the selection of the patient, his surveillance, the prevention and treatment of difficulties encountered."