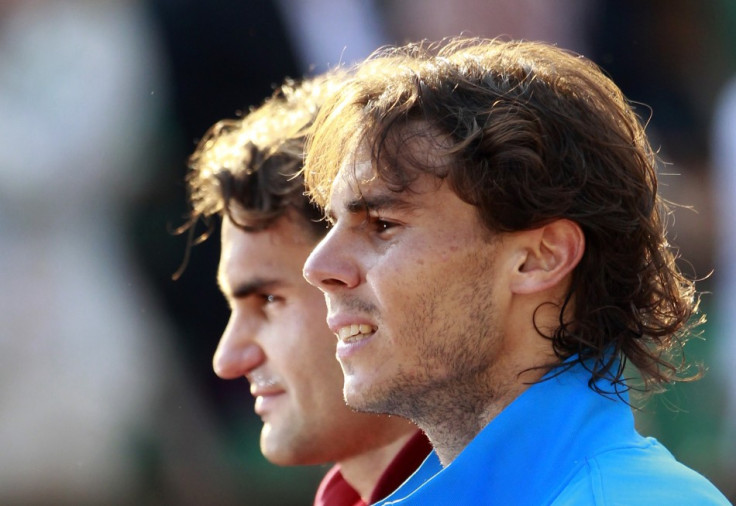 The Wimbledon Championships have played host to some of the greatest matches in the Open Era. We have picked out five of the best contests from the Open Era:
1. Rafael Nadal beat Roger Federer 6-4 6-4 6-7 (5-7) 6-7 (8-10) 9-7. Final 2001.
Rafael Nadal held off an incredible fight back from Roger Federer to win his first Wimbledon title, in the defining match of one of the greatest rivalries of the Open era.
The Spaniard missed two championship points in the fourth set but recovered to win a rain-interrupted match 6-4 6-4 6-7 (5-7) 6-7 (8-10) 9-7.
In doing so, Nadal became the first man since Bjorn Borg in 1980 to win the French Open and Wimbledon titles back-to-back.
Asked about the moment of victory, Nadal told BBC Sport, "It's impossible to explain what I felt in that moment but I'm very, very happy.
"It is a dream to play on this court, my favourite tournament, but to win I never imagined."
Federer, who made just one of 13 break points, said, "I tried everything, got a little late, but look, Rafa is a deserving champion, he just played fantastic."
The match covered more than seven hours, although the match clock showed the action lasted four hours and 48 minutes. Soon after Federer netted a concluding forehand, there was a 1,400 megawatt spike of electricity in Britain, as half a million kettles were boiled simultaneously.
2. Goran Ivanisevic beat Patrick Rafter 6-3 3-6 6-3 2-6 9-7. Final, 2001.
With a rain-delayed final the atmosphere for the first-come, first-served Monday men's final was like nothing experienced before at the All England Club.
Inflatable kangaroos and Croatian flags waved throughout the engrossing three hour match.
"I don't know if Wimbledon has ever seen anything like it and I don't know if they ever will again," Ivanisevic said. "Everyone just went nuts."
Neither Ivanisevic or Rafter had won Wimbledon before. This was Ivanisevic's fourth final and he needed a wild card to enter the tournament after two years plagued by injury.
He had beaten Andy Roddick, Greg Rusedski, Marat Safin and Tim Henman to reach the final.
But it takes two to make a classic match and the amiable and immensely athletic Rafter, also beaten in the final a year earlier, played his part. At the net he shook Ivanisevic firmly by the hand and said, "Mate, I'm happy for you."
For both players, this was to be a final swansong. Rafter retired after the U. S. Open that year. Ivanisevic effectively retired after losing early in the 2002 Australian Open and having shoulder surgery. He did return one final time to Wimbledon (again courtesy of a wildcard) in 2004 and lost early.
3. Bjorn Borg beat John McEnroe 1-6 7-5 6-3 6-7 8-6. Final, 1980.
The match still referred to as The Tiebreak which, until the Nadal/Federer final in 2008, was universally regarded as Wimbledon's greatest.
Borg led by two sets to one but lost the fourth-set tiebreaker 18-16, during which he had five match points.
True to his iceman image, Borg calmly regrouped and went out to reclaim the upper hand. "I kept telling myself not to get tight or nervous," he recalls. "I knew Mac never gave up until the final point. It was exhausting, not physically but mentally. But yes, it was a very special match."
The victory brought Borg a fifth successive title at the age of 24 but it was the last time he claimed the title. A year later the result was reversed and the Swede walked away from tennis, never to return.
4. Andre Agassi beat Goran Ivanisevic 6-7 6-4 6-4 1-6 6-4. Final, 1992.
Prior to his appearance in this final Agassi had been a runner up in three Grand Slam finals but against the brute power of Goran Ivanesivic he finally fulfilled his potential, producing a stunning baseline display against the big serving Croat.
After staying away from Wimbledon for three years -- dismissing the tournament as stuffy and obsolete -- Agassi announced his arrival on the world stage with some breathless displays in 1992. He had already beaten three times champion Boris Becker in the quarterfinals before dispatching veteran John McEnroe in the semis; and the final lived up to all expectations.
Ivanesivic levelled the match at two sets all but Agassi held firm before victoriously falling flat on his face and weeping unapologetically.
5. Stefan Edberg beat Boris Becker 6-2 6-2 3-6 3-6 6-4. Final, 1990.
The third successive Wimbledon final between the pair was the greatest match between the two best grass court players of the late 1980s and early 1990s.
Edberg swept the first two sets 6-2, 6-2 but Becker recovered to win the next two 6-3 6-3. Becker led 3-1 in the fifth but Edberg quickly regained the break before he broke Becker with a brilliant topspin lob. From there, he served out the game to secure his second Wimbledon championship.
The two never met in a Grand Slam event again. It was a fitting finale to a great Grand Slam rivalry.