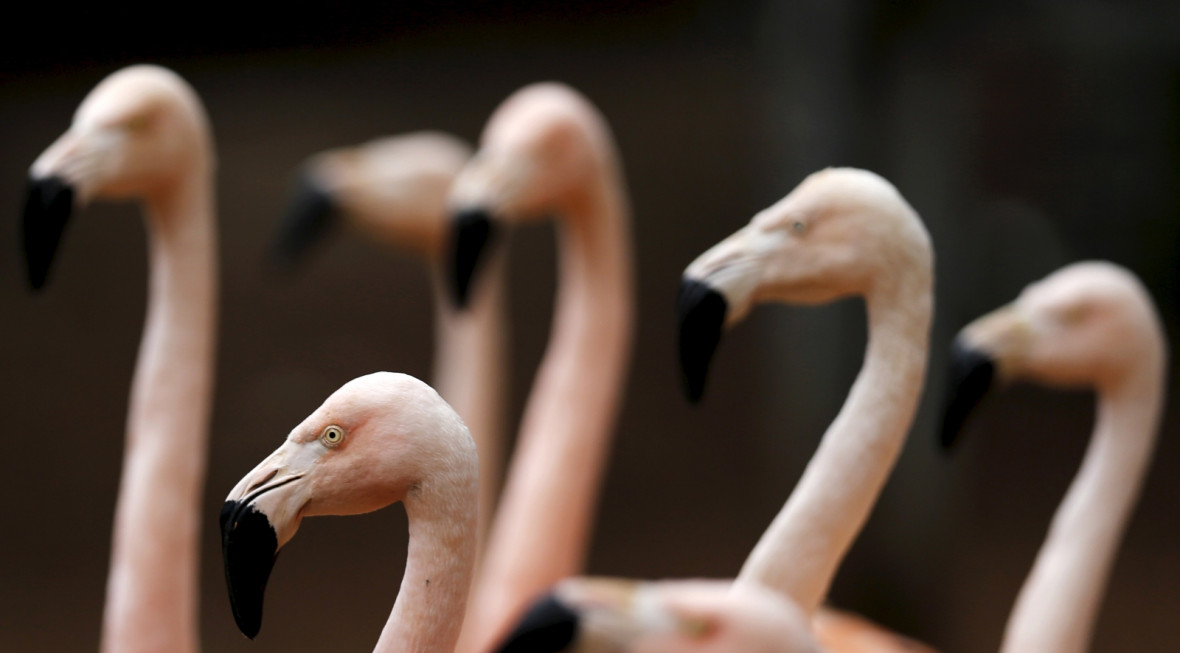 A flamingo which had to have his leg amputated after he fractured it has been given a prosthetic limb at a Brazilian zoo.
The Chilean bird living at the Sorocaba Zoo had to have the lower part of his left leg removed after he fractured it, with vets concerned that this could have resulted in an infection.
"To prevent infection from setting in and spreading, which would have killed him, we decided to amputate the leg," said the zoo's vet Andre Costa.
Costa said that he didn't know how the creature fractured his leg, but added: "Perhaps one of the clumsy pelicans that share the enclosure crashed into him, or he was attacked by one of the crowned cranes."
The bird is currently being kept away from his peers, Costa said, and will be gradually reintroduced: "The other birds might see the prosthesis as an object to be attacked. They may shun or attack, and even kill him."