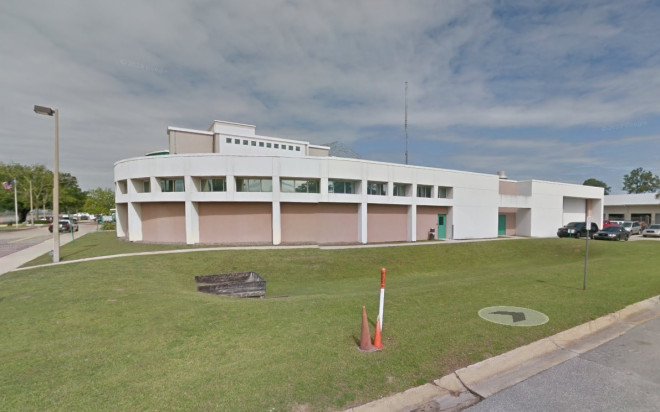 At least two inmates have been killed in a gas explosion at a Florida jail that caused the building to partially collapse.
Up to 150 detainees and corrections officers at Escambia County jail's booking facility in Pensacola were reportedly injured.
The blast hit at around 11pm local time (5am GMT), when some 600 inmates were in the building, Escambia County's public information manager Kathleen Castro said.
She confirmed two people were killed.
The jail was evacuated; injured prisoners were taken to hospital while those unhurt were taken to other detention facilities in neighbouring counties.
Police cordoned the area and a large crowd of inmates' family members and passers-by gathered outside, as authorities and rescuers combed the building early in the morning.
"Where is our family members [sic]? We don't know if they dead or alive. It's really frustrating," Eva Stewart, a concerned relative told FOX 10 News.
"I can't sleep not knowing if my child's okay. I got other family members in there too, I don't know if they're okay," said Eva Stewart, another concerned family member.
The Pensacola region was lashed by heavy rains and flooding earlier this week.
Castro said that although the prison had been affected, she didn't know if flooding played a role in the explosion.
"The building did receive extensive flooding as a result of the rains,"she told CNN affiliate WALA.
"I don't know if that's directly related to the incident that happened this evening or not, we'll be doing an investigation to determine that."