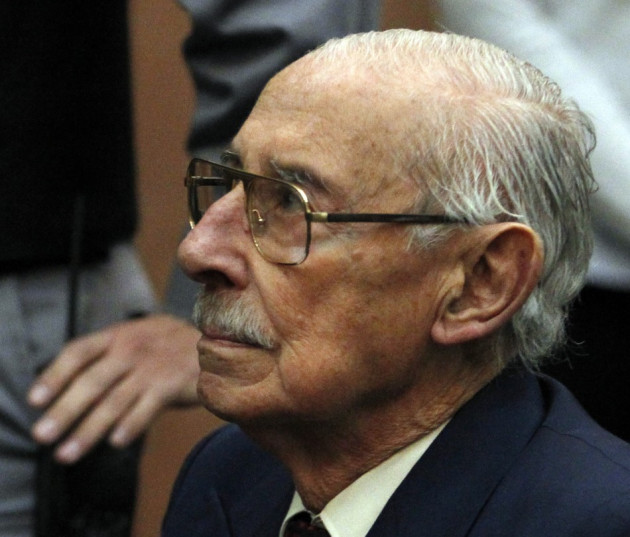 Argentina's former military dictator Jorge Rafel Videla has died at the age of 87 of natural causes in prison, where he was serving a life-sentence for crimes against humanity
Videla was sentenced in 2010 for torturing and murdering 31 prisoners in Cordoba during the 1976-83 military dictatorship.
He was also sentenced to a further 50 years in prison for overseeing the theft of at least 400 children from their parents while they were held in detention centres.
The court said Videla was guilty of the "systematic abduction, detention and hiding of minors under the age of 10".
During military rule in a period known as the "Dirty War", 30,000 people were killed or "disappeared" by the armed forces in their savage crackdown on opposition and left-wing activists.
Videla was already serving a life sentence for torture, murder and other crimes but enjoyed special privileges after his first sentence in 1985. He was pardoned in 1990 under an amnesty given by president Carlos Menem.
The pardon was overturned in April 2010 by the supreme court.
During the 2010 trial, Videla took responsibility for the army's actions during his rule. "I accept the responsibility as the highest military authority during the internal war. My subordinates followed my orders," he said.
He did not express remorse for his actions.
Estela de Carlotto, president of the Mothers of the Plaza de Mayo , an association of Argentine mothers whose children "disappeared" during the Dirty War, said "There are good men and bad men. This was a bad man," in an interview with Radio Continental.