Football? What football? Check out the Super Bowl commercials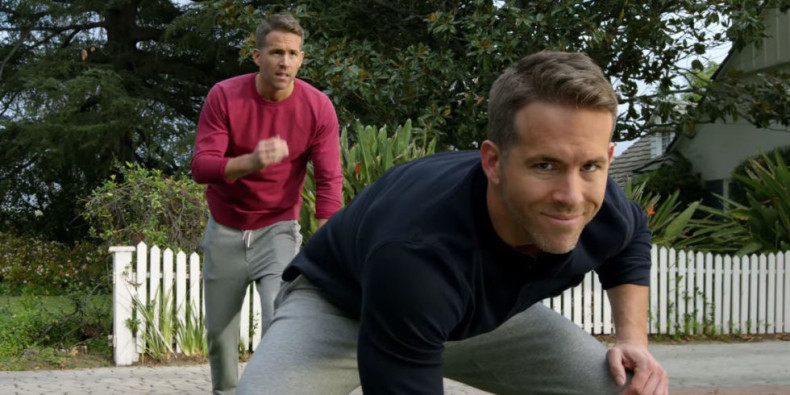 Everyone knows Super Bowl entertainment very nearly eclipses the action on the field (some would say that actually happened years ago). That includes the pricey commercials, an art form in itself. At $170,000 a second for airtime, every scene in the commercials has to count. From tear-jerking, surprising, sarcastic to hilarious, the commercials set the standard for the American ad year.
This year's wiener and still champion could be the Heinz ad featuring scores of cute-as-a-button dachshunds in hot- dog costumes running, in slo-mo of course, across a field to leap into the arms of emotional actors dressed in plastic bottles of various Heinz products from ketchup to mustard to barbecue sauce. The little wiener dog stampede — which "took some ochestration," according to a Heinz marketing vice president — unfolds with ears flapping to the lyrics, "I can't live if living is without you." The ad concludes: "It's hard to resist great taste" as the dogs lick the bottles' faces.
The sweet award goes to Pantene's focus on gentle athlete dads and their strong little girls as pops from Pittsburgh Steeler DeAngelo Williams and Jason Witten of the Dallas Cowboys braid and comb their daughters' hair. "A 'dad do' comes from the heart; there's probably not a whole lot of style," admits Witten. "Girls who spend quality time with their dads grow up to be strong women," says a message on the screen. Williams asks his daughter: "When you look in the mirror what do you see?" She answers: "Me." He adds the kicker: "Strong is beautiful."
As long as kids are on the table, an international tribute to "Super Bowl babies" — kids born nine months after the big event — sing in a giant chorus of all ages to the tune of Kissed From a Rose presented by the National Football League.
For a sweetly dark side, check out Steven Tyler in the Skittles ad. "OK, let's do this," says the rocker. "I've got minds to twist and values to warp." When he's shown his portrait in Skittles, he is not happy.
Queen of Snark Helen Mirren — who describes herself as a "notoriously frank and uncensored British lady" — puts drunk drivers in their place for Budweiser. "If your brain was donated to science, science would return it," she snaps. "So stop it." Did we mention she's having a burger and fries and a Budweiser in a very swank restaurant while she delivers her admonition? "Cheers," she says as she lifts her brewski.
Another chuckler involves a group of aliens shaking their heads as they walk through a human museum that includes an airplane "torture chamber," preserved-under-glass Scott Baio, and the "unsolvable" Rubik's Cube ("Did they not have brains?" asks a young ET. "Hmm ... simple ones," says the guide.) Human's single single saving grace? Year-round avocados for guacamole. Careful, though, no double dipping.
Liam Neeson brings a sci-fi menace to a Ridley-Scott-directed ad for LG's OLED television when he meets his younger self (played by his son Micheál Neeson ) in a sleek, dark bar. He warns his innocent version to protect the flat-screen TV from some nefarious force before the young man hoists his briefcase to do some kind of battle in a Tron-like maze. "The future is staring back at us like a perfect picture on glass. And this future — it must be protected," Neeson tells his son in the commercial.
David Bowie comes back with an emotional punch — at least his voice does — in an ad for Audi's R8 and its ability to resurrect the experience of a space launch for an aging astronaut as he hears Ziggy Stardust in his head.
The Budweiser Clydesdales get tough on craft beer drinkers. They're "not ponies," you see, and Bud isn't a hobby, it's not sipped, nor soft, nor a "fruit cup," nor imported. And it's not for everyone.
Still another Bud ad features Amy Schumer and Seth Rogan, who are starting another political party. You guessed it, the Bud Light Party. "You should see our caucus," crows Amy.
T-Mobile snagged Drake to sing in their Restricted Bling ad. He couldn't be nicer to a crew of rival mobile phone execs who have lots of additions to his lyrics (all include restrictions or added charges). One notes: "We never give them what they ask for," with another adding: "Unless they want added fees." Hilarity ensues.
Pepsi's own commercial half-time show does a quickie era tour with Janelle Monáe dancing and slugging down a Pepsi.
The most threatening ad? The one in which actor Christopher Walken seems to imply that mediocre people who like beige socks are very close to being eradicated. Weirdly the sock metaphor turns into an ad for the Kia Optima, like the "world's most exciting pair of socks but it's a mid-size sedan," notes Walken, who later tells the milquetoast driver to "punch it" — with a colorful "sock puppet" on his hand.
Imagine a town filled with identical versions of the Sexiest Man Alive Ryan Reynolds. That's when automatic emergency braking with pedestrian detection in the Hyundai Elantra might come in handy for distracted drivers.
For the big finale: How do you turn Willem Dafoe into Marilyn Monroe (over that grate, no less)? Give him a Snickers bar!