This Sunday, 7 February, Coldplay will be immortalised in Super Bowl history when they perform at the highly anticipated half-time show. Chris Martin and co, who will perform with Beyoncé at Sunday's championship game in San Francisco, said that it was an honour to be flying the flag for Britain on the world's biggest stage.
With previous musicians including Micheal Jackson and Prince, Coldplay know that fans expect nothing less than a flawless performance. "We decided we wanted to make it about togetherness, acceptance and the things we believe in. Then we called the right guests, so we know that we have great people joining us," Martin said.
Ahead of the biggest show on earth, IBTimes UK recaps some of the greatest Super Bowl half-time performers .
Michael Jackson (1993)
When Jackson took to the stage in 1993 the Super Bowl's ratings increased 8.6% over the previous year. He was credited with redefining the annual event which has developed into a showcase for mammoth stars keen to push new tours and albums. The King of Pop performed a medley of some of his biggest hits including Billie Jean and Black or White, and wrapped with Heal the World, while surrounded by 3,500 youngsters. Many viewers demanded an encore.
Katy Perry ( 2015)
Katy Perry confirmed her status as one of the biggest pop stars on the planet when she headlined the Super Bowl in 2015 at the University of Phoenix Stadium in Arizona. However, the Left Shark, became an overnight sensation after appearing to forget its steps during the elaborate routine and its awkward dancing on stage triggered hilarious memes on social media.
Janet Jackson & Justin Timberlake (2004)
Janet Jackson and Justin Timberlake's collaborative kick-ass show has gone down in history for all the wrong reasons. In 2004, the phrase "wardrobe malfunction" took on a while different meaning when he "accidentally" exposed Janet's breast during the show.
Madonna (2012)
In 2012, Madonna put on an elaborate show which featured extravagant costumes and a backup crew including Nicki Minaj and MIA. She smashed ratings records when more than 112.5 million TV viewers tuned in to watch. However her performance was overshadowed by MIA flipping the bird live on air.
In the wake of the backlash, she claimed that she was simply paying tribute to the Hindu Goddess Matangi. "There's not a lot of them that are named after gods and goddesses, but the middle finger is specifically named Matangi — the Matangi mudra," she said.
Prince (2007)
For some, Prince's 2007 show is the best Super Bowl half-time performance of all time. Known for his effortless falsetto, the icon powered through his classics including Purple Rain and Proud Mary and also performed Bob Dylan's All Along the Watchtower, which became an icon of the 1970s after Jimmy Hendrix covered it.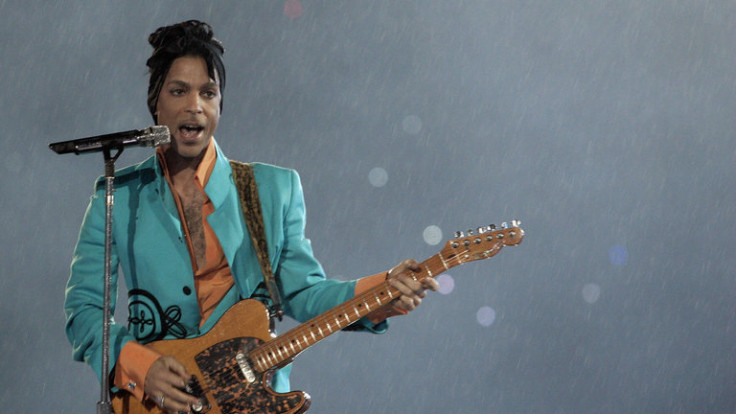 Beyonce (2013)
In 2013, Beyonce stormed the stage at the New Orleans Superdome during the NFL clash between the San Francisco 49ers and the Baltimore Ravens to deliver an electrifying performance in front of 76,500 people. Dressed in a plunging leather Rubin Singer corset, she sang a medley of her solo hits, showed off her perfectly choreographed routines, before being briefly joined on stage by former Destiny Child members Kelly Rowland and Michelle Williams.
U2 (2002)
After the tragedies of 9/11, Irish group U2 performed on a heart-shaped stage at the Super Bowl. They kicked off their set with their track Beautiful Day and there was not a dry eye in the stadium when they played tribute to the victims of the attacks, scrolling their names on stadium screens while playing softly, Where the Streets Have No Name.