Former Liverpool midfielder Luis Garica has pinpointed failure to play high-intensity games and lack of leaders in their defence as two reasons for the Reds' recent struggle as Jurgen Klopp has seen his side manage only one win in all competitions in January.
The Merseyside club were eliminated from the EFL Cup semi-final following a 2-0 aggregate defeat to Southampton. It was followed by a 2-1 defeat at the hands of Championship side Wolverhampton Wanderers in the fourth round of the FA Cup.
Prior to these two defeats at Anfield, Liverpool lost 3-2 to Swansea City at home in the Premier League. Garcia claims his former club's opponents have learnt the Reds' weakness, which has been hurting them in this calendar year.
"The intensity of the team was always high and that has been lacking the past couple of games. The pressure and pressing is not the same as it was a month ago," Garcia told 888Sport.com.
"When the team goes forward it breaks a little bit, leaving a lot of spaces like we saw against Wolves. It leaves just three at the back and we now struggle against counter attacks. Teams know that and wait for the chances."
Klopp has the services of Joel Matip, Dejan Lovren and Ragnar Klavan as the three first choice centre-backs in the squad. Matip recently returned from injury and in his absence the other two players were fielded in the central defensive positions.
When Garcia was at Liverpool, Sami Hyypia and Jamie Carragher were the two players at the heart of the back four. The former Barcelona winger believes the current crop of defenders at Anfield lack character, which is hurting the Reds.
"I miss that leadership. Carragher and Hyypia were very important and players, like Lovren and Klavan are, but they don't have the character that those two had. They are new and to become an important player in a team like Liverpool takes time, but we are missing those type of players," he added.
"Carragher was a shouter on the pitch and always telling you what to do and where to go on the field. Off it he was a talker and it was always about football. Liverpool need that type of player right now – someone to wake them up."
"Sami Hyypia has coached different clubs and has so much experience. He has a knowledge of the club and its football. He can give so much. I'm not saying anything about the quality because I like Lovren very much but having someone like Hyypia helping would be very good for the team."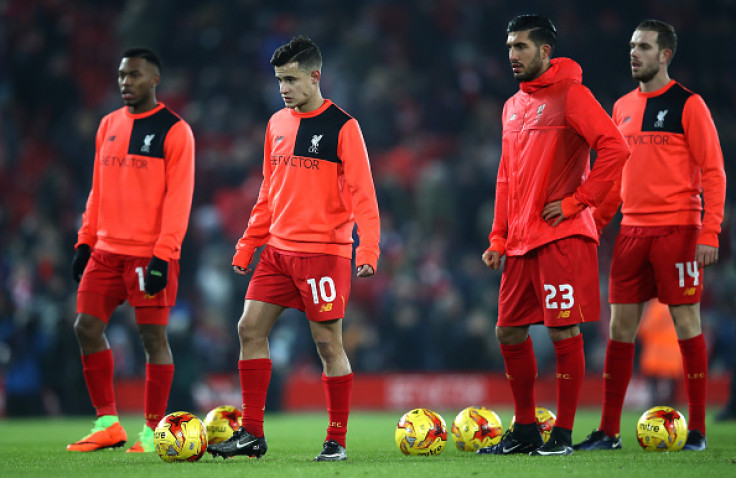 Liverpool host Premier League leaders Chelsea in the league clash on 31 January. Klopp and his men will be looking to avoid a fourth straight defeat in all competitions at Anfield on Tuesday.