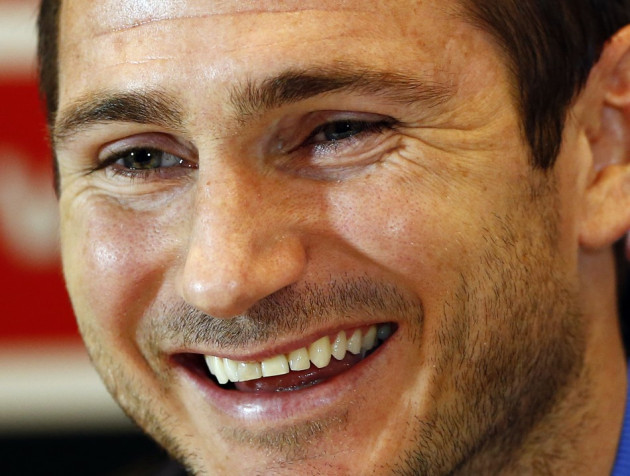 Chelsea midfielder and record-goalscorer Frank Lampard has published his first children's book; Frankie's Magic Football: Frankie vs The Pirate Pillagers.
The footballer announced his publishing deal with Little Brown Book Group in February and will be signing copies of the new book at London's Harrods on 22 June.
Frankie Vs the Pirate Pillagers is the first of three planned instalments in the series.
It tells the story of Frankie and his football team who win an old football at a carnival. They are then transported to a magical world where they must beat the Pirate Pillagers to get home.
Lampard decided to write books for children after his two daughters, aged five and eight, asked him for stories about football - the 34-year-old decided to make up his own characters and tales with which to entertain them.
He said: "I first had the idea of Frankie and his Magic Football when reading stories to my own children. Sport and reading are two essentials for us at home, so I decided to make up my own football stories and adventures.
"The characters are loosely based on friends and team mates I've played with over the years. I am delighted that Little Brown liked the stories as much as my children and will be publishing the Frankie's Magic Football series."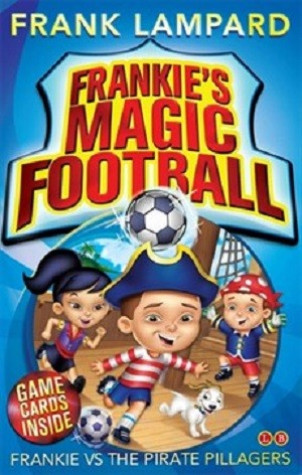 In an interview with the Guardian, Lampard admitted he found the process of writing the books challenging: "I couldn't, to be honest, finish a complete book. It's very difficult for me to write a kids' book.
"I basically have the characters that I've come up with and the storylines, so once I get through that I normally write a whole list of the story and where it goes, then at the end I sit down with Mike (his editor) and he will help me with how you put it together.
"I would love to get to the stage where I can actually write the whole book myself."
The next book in the series is Frankie vs the Rowdy Romans, which is released on 15 August.
In it, Frankie wins an old football at a mysterious stall at a fair and is entered into a fantasy league with his best friends and team mates Charlie, Louise and Max the dog.
Frankie vs the Mummy's Menace, the third in the series, will be published later in 2013. A further two books are planned for next year.
Lampard also helped promote The Reading Agency's Summer Reading Challenge 2013, which asks children aged between four and 11 to visit their local library and read six 'creepy' books - the theme for this year's challenge.