England manager Roy Hodgson wants Chelsea star Frank Lampard to continue his club career in England, or in Europe, in order to reach a century of caps for the national side. The 34-year-old midfielder's contract expires at the end of the season and his agent, Steve Kutner, has confirmed his client will leave the club at the end of the season.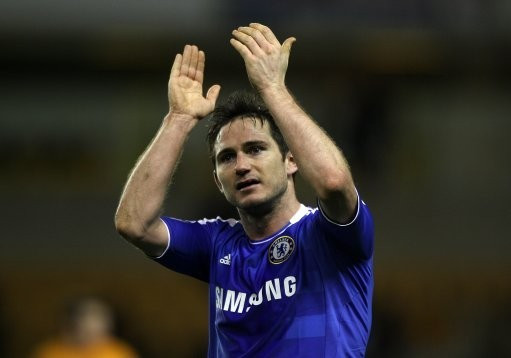 Lampard made his 94th appearance for the national team on Wednesday and capped the performance with the winning goal in a 2-1 win, at Wembley, against Brazil. The midfielder has been strongly linked with a move to Major League Soccer (MLS) side Los Angeles Galaxy. However, Hodgson has stressed he would much rather Lampard stayed in the country.
"I hope we'll keep Frank in England. It's not for me to discuss his future with his current club, that's for him and his club. I know he'll have a lot of offers if Chelsea do decide they're prepared to let him go. I'm rather hoping we'll still see him, if not in England then Europe, which will make my task easier," the ex-West Brom boss explained.
Hodgson also compared Lampard's present situation with that of another England veteran, David Beckham. The 37-year-old ex-Manchester United midfielder moved to Galaxy in 2007, after completing his contract at Spanish champions Real Madrid. Beckham, who has now joined Ligue 1 club Paris St Germain (PSG), last played for the England senior team in 2009; he has 115 caps.
"If he goes further afield and follows David Beckham, it complicates matters but it doesn't mean your career is over with England. But the further afield you go, the more problematic it gets for the media and the England manager to follow you. I think he can get to 100 caps," Hodgson concluded.
Lampard does have offers from England. He is believed to have already rejected an approach from Everton and even top clubs like Premier League leaders United and north London rivals Arsenal and Tottenham have been linked. Within Europe, the Blues' star has interest from Serie A sides Inter Milan and Lazio.