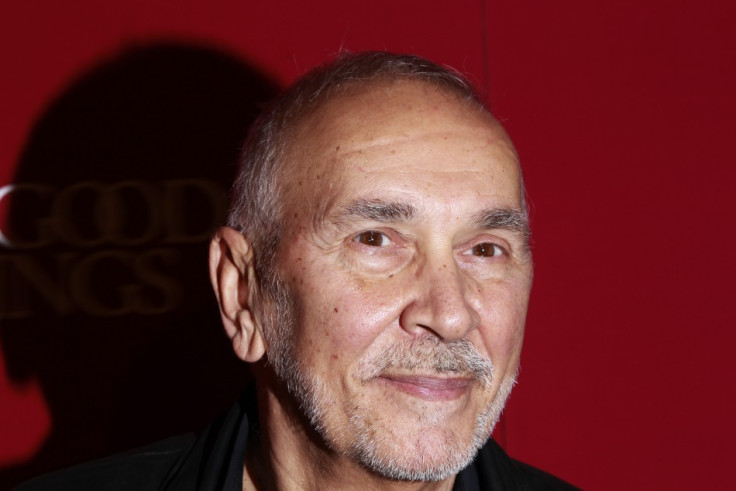 Veteran actor Frank Langella has summed up his years working with some of Hollywood's biggest names in a new tell-all book.
In his detailed memoir, Dropping Names, he lifts the lid on his life with the greats including Elizabeth Taylor, Rita Hayworth, Paul Newman, Rex Harrison, Richard Burton and Jacqueline Kennedy Onassis.
All but one of famed 66 celebrities mentioned are dead.
In his book, the Oscar-nominated actor brands Richard Burton, Cary Grant and Paul Newman as huge bores, while Yul Brynner, Anne Bancroft and Charlton Heston apparently had enormous egos.
He also recalls a desperately lonely Taylor who, only after one date, begged him to "Come on, baby, and put me to sleep."
As well as revealing intimate details of a number of encounters with women he met on film sets or in theatres, Langella also claims to have turned down passes from Noel Coward and Tony Perkins.
IBTimes UK has a look at what Langella had to say about a few of Hollywood's dearly departed:
Yul Brynner
"Never far from a full-length mirror." Apparently no actor ever talked about himself so much or had such little time for his fans. Brynner once explained how he'd had a special lift " big enough to fit a car" installed in the Broadway theatre where he was starring in The King and I to avoid contact with fans.
Richard Burton
A "crashing bore" who liked to recite poetry in a drunken stupor. Langella writes: "There sat a man approximately 52 years of age, looking 10 years older, dressed in black mink, with heavily applied pancake, under a tortured, balding helmet of jet black hair, grandly reciting tiresome poetry."
Anne Bancroft
"Consumed with a narcissism that often undermined her talents."
Paul Newman
"A pretty dull companion after the dirty-sexy jokes, shop talk, cars or politics were exhausted, never rude or unkind, just dull. In awe of his good looks, companions would instinctively think it their fault when he suddenly went quiet,"
He was like the statue of David "physically perfect but emotionally vacant".
A "silly old English gent who loved to play camp and gossip".
Jacqueline Kennedy Onassis
He claims that Onassis was the first woman he met who found "money was an aphrodisiac". He says that despite her image as shy and fragile, she relished her fame and knew exactly how to market it.
Rex Harrison
A "real son of a bitch" who was terrified that people would think he was homosexual.
Elizabeth Taylor
"A small, sweet woman who wanted a man to be with her, protect her and fill a void as deep as the deepest ocean." Langella claims that the iconic actress was desperately lonely and even wanted to move with him to the East Coast. He said no because she would "have him for lunch".
Dropped Names: Famous Men and Women As I Knew them will be released by Harper Collins on 5 April.