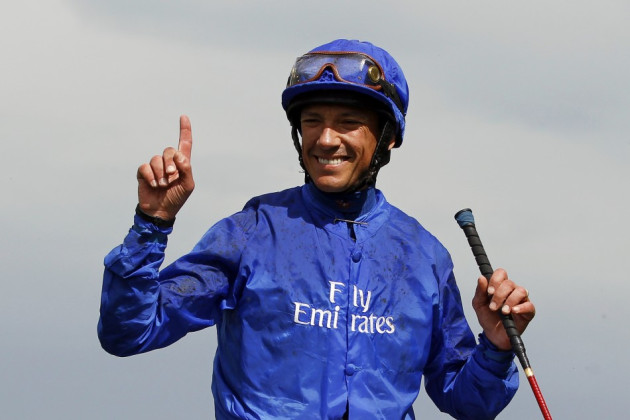 Champion jockey Frankie Dettori could face a lengthy racing ban after failing a drugs test in France.
Dettori, who is loved by millions outside the world of racing for his charismatic personality, declared he was in "shock" at the result.
The 41-year-old took the test following a race at the prestigious Longchamp race course in France in September. Unconfirmed reports suggested the drug discovered in the three-time champion jockey's system was cocaine.
Dettori's lawyer, Christopher Stewart-Moore, confirmed the result: "As a consequence of a positive test at Longchamp on September 16, Lanfranco Dettori will be the subject of an inquiry by the medical committee of France Galop."
Dettori returned to the course to take part in the Prix de l'Arc de Triomphe, weeks after the test.
Following the result, Dettori pulled out of this month's Japan Cup. He is now waiting for the case to be heard next week by the medical panel of France Galop, the ruling body of French racing. If found guilty Dettori could be hit with a ban of up to six months from racing.
Such a ruling could see the jockey locked out of races around the world, if it is recognised and upheld in other countries. A lengthy ban from France Galop could potentially rule Dettori out of prestigious races including the Derby, the Oaks, the 1000 Guineas and the 2000 Guineas.
Dettori was cautioned by police for cocaine possession in 1993. He later put the episode down to being a "stupid, cocky, arrogant kid."
Dettori has racked up more than 500 race wins during his career. He left the Godolphin racing stable after 18 years last month.