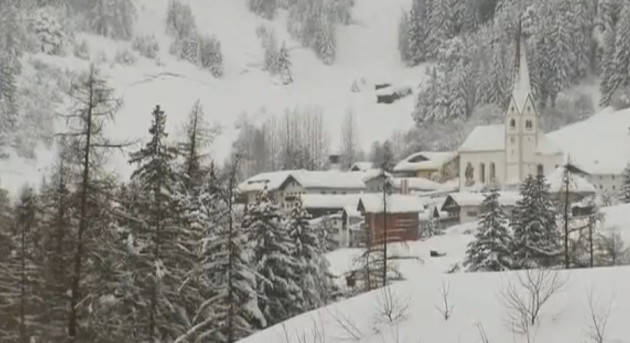 Thousands of British skiers have are stranded in ski resorts in the Austrian Alps after avalanches following a freak snowfall closed dozens of roads.
More than 10ft of snow fell in 48 hours in the Tyrol region of Austria, cutting off access to popular resorts in Arlberg, Galtur, and St Anton, with nearly 1000 British tourist 'trapped' in the Ischgl.
"This is a type of snowfall the like of which we have not seen for years. Combined with that there are very high winds which are making conditions especially dangerous," said Rudi Mair, Avalanche warning service spokesman in a statement.
While some people have been frustrated that the freak weather conditions have temporarily left them isolated, others have managed to see the positive side.
"It's a bit like being trapped in paradise," said John Thorpe, 33, from Glasgow, who is on holiday in Ischgl.
"We were due to head for Salzburg and then on home, but we can't get down the road. The railway line is out and the road is blocked."
"Although the roads have been closed, the resort itself has been operating as normal with skiers and boarders experiencing amazingly good conditions," said Paznaun-Ischgl Tourist Director Andreas Steibl.
This weather is in stark contrast to a month ago when the resort did not open for skiers as there was not enough snow. This snowfall is only 50 cm short of equalling the resort's record-breaking fall of 6.5 metres, measured in 1999.