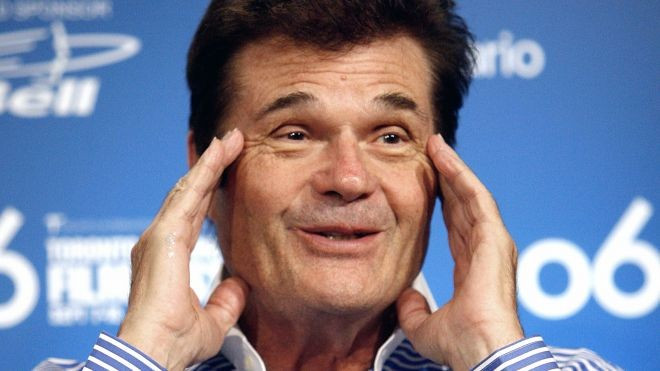 Veteran comedian Fred Willard, star of films such as Anchorman and This is Spinal Tap, has been arrested on suspicion of committing a lewd act at an adult movie theatre.
According to gossip site TMZ.com, the 72-year-old star was taken into custody fter undercover police officers allegedly caught him masturbating while watching a porn film at Hollywood's Tiki Theatre.
Willard was released on bail on a charge of lewd conduct.
The New York Times claimed that broacaster PBS has fired Willard as narrator of Market Warriors, a spinoff of Antiques Roadshow.
Willard has denied the allegations and said the arrest was simply the result of "a big misunderstanding".
His lawyer told TMZ: "He did nothing in any violation of any law."
In addition to his film roles, Willard has starred in successful shows such as King of the Hill, Modern Family and Everybody Loves Raymond. He made his television debut in 1966.