Porn star posts shocking warning about teenagers' internet safety: 'Do you think this is normal?'
Adult film performer Nikita Bellucci blasted parents, saying, "I'm getting fed up with educating your kids."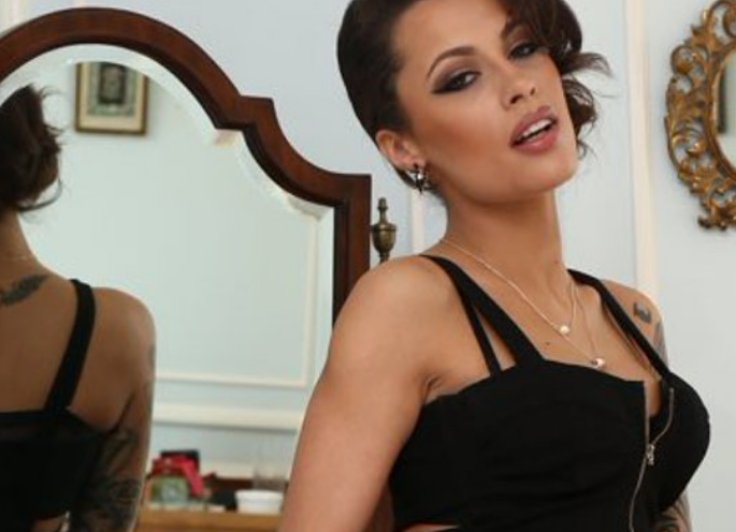 Without any regulation, the internet could be a dangerous place for young children and teenagers. And to drive home this fact, an adult film actress has shared some of her shocking experiences by detailing how she received vulgar and explicit messages asking for sexual favours from children aged 12-13.
Posting a stern warning for parents of these minor children, French porn star Nikita Bellucci uploaded a few screenshots of obscene messages that she has received on social media. Alongside the shots, the actress added that she was "tired of educating kids about sex".
As she brought the issue out into the open, Bellucci didn't mince her words and went on to admonish the guardians for being callous over their children's safety when it comes to internet pornography.
Since being shared online, her brazen post has sparked quite a buzz, with many of her social media followers commending her for taking a strong stand.
Sharing a screen grab of outrageous requests, the 28-year-old porn star wrote alongside, "Message for those who care about their kids... Or not!"
And the messages were indeed quite explicit as well, with one kid even stating his age.
"Hi, I am going on 13 years old and I am a fan of you. Would you f*** me nude, please?" the message read, while a second teenager shared, "Hi, I'm 13 years old and I'm a fan of you. Could you send me some nudes, please?"
Surprised by the requests, Bellucci went on to post her replies, according to The Sun, writing, "You're not ashamed to hang out on the networks to ask for ass pics of actresses... Dude, 13 years. Ask yourself the right questions, go do your homework and do not write to me anymore."
However, what she did next won her even more praise from several Twitter users. Pointing out the responsibility of parents, the adult performer tweeted, "I'm getting fed up with educating your kids. Stop unloading your responsibilities on sex workers.
"There's a total lack of education for young people about sex and sex work... Do you think this is normal... 13 year old boys on YouTube, Snapchat, Instagram and Twitter?" she asked. The actress also said that the senders of these messages state their age but added that they could very well be lies.
Bellucci's message has resonated with many of her followers, who even thanked her for being a "strong woman".
"I hope parents are listening," a user wrote, echoing the actress' warning.