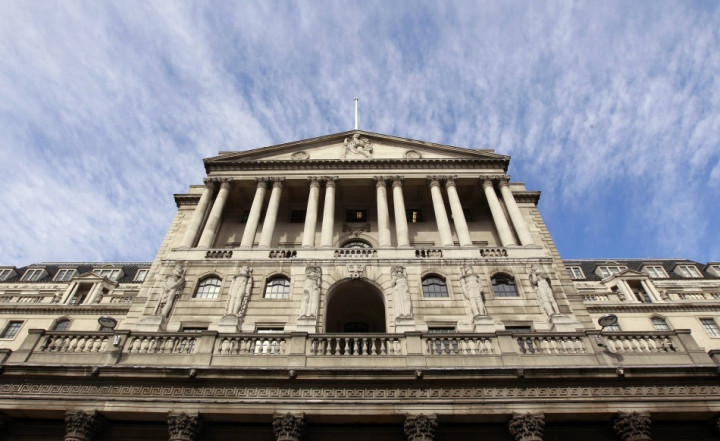 The Bank of England has hired Freshfields Bruckhaus Deringer in an advisory role to tackle the London Interbank Offered Rate (Libor) scandal, respected industry magazine Legal Week has claimed.
According to the magazine, Freshfields' dispute resolution partner Ian Taylor is leading a team advising the Bank over the fallout from the fixing scandal. The Bank's governor Sir Mervyn King and deputy governor Paul Tucker faced detailed questioning by members of the Treasury select committee (TSC) about the BoE's knowledge, role, monitoring and management of Libor manipulation.
The BoE is Freshfields' oldest client, with a relationship dating back to 1743, according to a spokesperson for the law firm. The firm has led a number of key advisory mandates including the £50bn liquidity support programme for the UK lending market in 2008.
Freshfields veteran M&A partner Graham Nicholson left the firm in January 2009 to become the chief legal adviser at the Bank - a role he still holds.
When IBTimes UK spoke to Freshfields, a spokesperson could not confirm the details Legal Week's claim and said: "I don't know if we are advising on this particular case.
The Bank of England would not comment.
The news came as Britain's central bank and senior officials fended off criticism over their involvement with and management of Libor. Barclays settled for a record £290m fine imposed by US and UK regulators.
King told the TSC that he would put discussion of Libor the on agenda for central bankers attending the Basel Committee meeting in September. He said that legal contracts should recognise that there may not always be a reference benchmark interest rate.
After the hearing, King told senior central bankers on the Economic Consultive Committee (ECC): "It is very clear that radical reforms of the Libor system are needed."
King and Tucker were criticiaed for failing to heed warnings about potential fraud in the Libor setting and process.
A memo published recently revealed that King was told of concerns about inaccurate submissions in 2008 by US Treasury secretary Tim Geithner when he was president of the New York Federal Reserve. King told the TSC he became aware of fraudulent activity in the benchmark only two weeks ago.
"They took some modest reforms in response to our suggestions in 2008 but they didn't go far enough," said Geithner. "We have now taken the initiative to set up a broader effort involving all the countries that matter around the world that have a big stake in this to try to make sure we push [for reforms]."