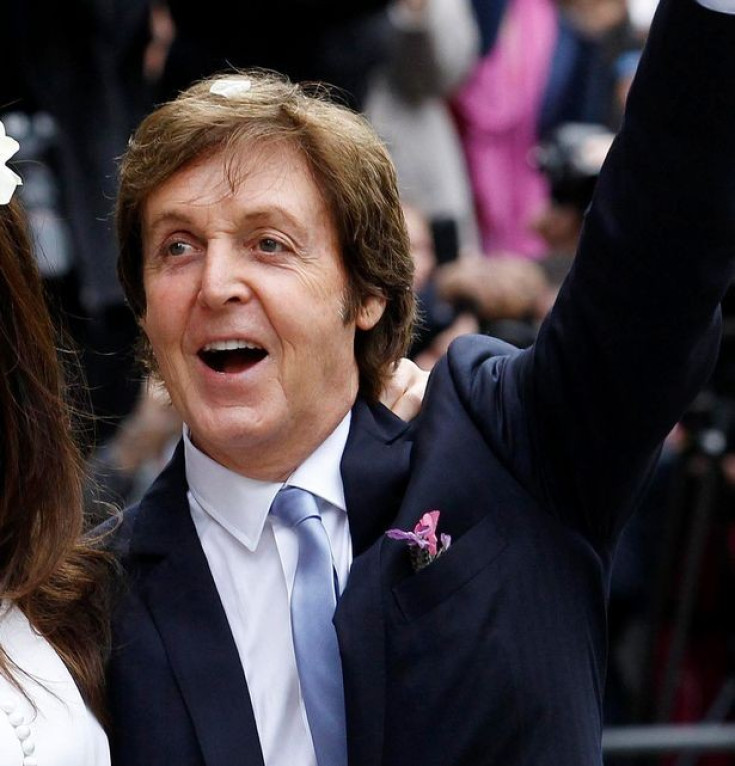 Over a decade after the final episode of Friends aired it has emerged that Paul McCartney almost made a guest appearance on the hit 90s sitcom.
Leslie Litt, the show's former casting director, has revealed that the Beatle icon was offered a part in the show in season four as David Schwimmer's father-in-law Stephen Waltham when his character Ross marries British partner Emily.
Unfortunately, the legendary musician was forced to turn down the guest spot, which eventually went to Tom Conti, because of his "very busy" schedule.
"I went through his manager and gave him all the details," Litt told The Huffington Post at Logie Awards. "One day, someone in the office brought me a faxed letter written to me by Paul himself!"
Litt said that although McCartney was flattered, he just couldn't do It. "He thanked me for my interest and said how flattered he was, but it was a very busy time for him."
The 1998 double-episode, entitled The One With Ross's Wedding, is one of the most memorable episodes to come from the NBC series, which ran from 1994 to 2004, and starred Schwimmer alongside Jennifer Aniston, Matt Le Blanc, Lisa Kudrow, Courteney Cox and Matthew Perry.
Although McCartney has not commented on his missed opportunity, Le Blanc recently compared Friends to the works of William Shakespeare.
"The characters [on Friends] really cared about each other. You know they loved each other. When they made fun of each other, it was always in good fun," he told the Radio Times.
"The themes we dealt with were sort of eternal − like friendship and love and marriage and trust and betrayal − things that date back as far as, I don't know, Shakespeare. As far back as storytelling goes."
Meanwhile, McCartney has been busy playing his part in another marriage. The 72-year-old star gave a bride-to-be the engagement of her dreams by inviting her partner to propose on stage at one of his concerts.
During McCartney's show at Liverpool's Echo Arena, thousands witnessed Fabrice Gueho get down on one knee in front of his stunned girlfriend Diane McEvoy after being invited up on stage.