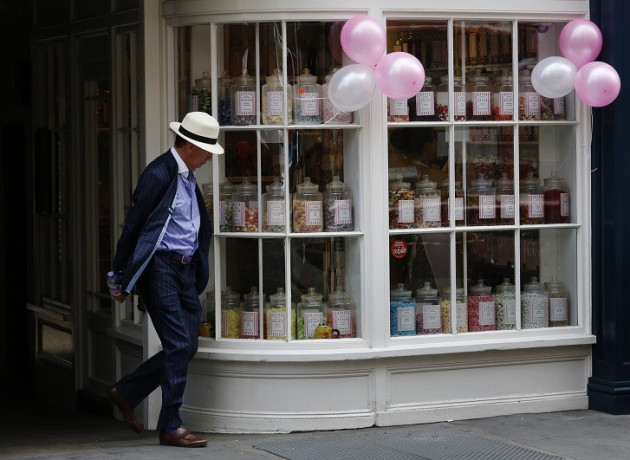 Britain's small firms have been buoyed by talk of an emerging economic recovery and are increasingly confident as they enter 2014, according to the Federation of Small Businesses.
A confidence index in the FSB's Voice of Small Business report for the fourth quarter hit +21.6, up sharply on the year from -5.6 in Q4 2012.
The report also found that small businesses are finding it easier to get hold of credit, plan to hire more staff and invest, have lower levels of spare capacity and expect to grow in the coming year.
In the Autumn Statement, Chancellor George Osborne announced a freeze on the annual business rate rise of 2% from April 2014. He also extended the business rate relief scheme for a year and abolished employer national contributions for staff under the age of 21 from 2015.
Bank of England Governor Mark Carney also refocused his credit easing Funding for Lending Scheme entirely on supporting the flow of finance for small firms.
"Government must not be complacent - helpful initiatives were announced in the Autumn Statement, particularly on business rates," said John Allan, FSB national chairman.
"This, alongside the refocusing of Funding for Lending should continue to keep small firms in the spotlight.
"However a sustained recovery is perhaps some way off as the worldwide economy remains uncertain."
The Office for Budget Responsibility (OBR), the Treasury's independent fiscal watchdog, revised up its forecasts for the UK economy in the wake of accelerating GDP growth across 2013 and better-than-expected data from all sectors.
OBR economists now predict 1.4% growth in 2013, up from a 0.6% forecast previously. They also revised their 2014 growth forecasts up to a 2.4% expansion, from a past prediction of 1.8%.
However, the same data from the OBR shows this will be driven largely by household consumption, despite an ongoing real-terms decline in wages, and the housing market, instead of business investment and exports.
"Overall, the findings of the latest Voice of Small Business survey paint a promising picture of the outlook for the UK economy over the short-term," said Rob Harbron, chief economist at the Centre for Economics and Business Research (CEBR).
"Some risks to the economic outlook remain, as deep Government spending cuts loom on the horizon and the squeeze on household finances persists, but if small businesses intentions to create new jobs and invest in capital are realised, the recovery should prove sustainable over the coming years."