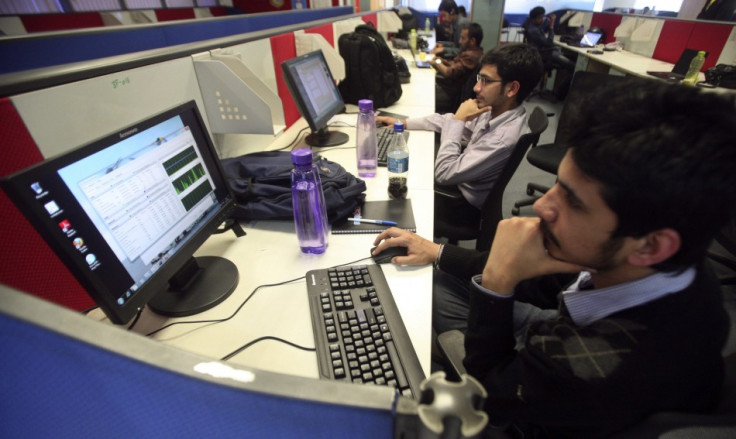 European shares fell after investors were disappointed by the timeframe of new stimulus measures propounded by the Bank of Japan, and news that European regulators could be preparing a new transaction tax for the region's banks.
Britain's FTSE 100 fell around 3 points, or 0.05 percent, to bring the benchmark to 6,177.92 but still within around 15 points of a five-year high.
The region-wide FTSE Eurofirst 300 declined 2.4 points, or 0.2 percent, to trade at 1,164.19.
Investors began the session in a bearish mood after news that the Bank of Japan would delay its newly-agreed plans to double its inflation target and make an extra 13 trillion yen ($145bn/£91.5bn) in monthly bond purchases until January of next year.
Vodafone Group, the world's biggest mobile phone company, was perhaps the most significant decliner in London, falling more than 1 percent to 160.6 pence each after its US joint-venture partner, Verizon Wireless, posted weaker-than-expected fourth quarter earnings of $0.38 per share.
Banking shares also dragged markets lower after European Union finance ministers agreed to allow Germany, France and nine other Eurozone members to begin negotiations aimed at agreeing a common tax on financial transactions that would be used to fund the rescue of future failed lenders.
The declines were offset by a survey in Germany, Europe's largest economy, which indicated investor confidence is near a three-year high, a view which could be "a turning point regarding the crisis" according to Michael Schroeder, and economist with the ZEW Economic Research Institute in Mannheim which conducts the monthly poll.
US stocks opened during the first day of trading this week following Monday's Martin Luther King Jr. holiday observance. The Dow Jones Industrial Average rose 30 points, or 0.22 percent, to 13,679.72 in the immediate minutes of trading on Wall Street, owing to better-than-expected earnings from component stock DuPont Co. The broader S&P 500 and the tech-heavy Nasdaq were little changed at 1,486.19 and 3,135.12 respectively.
In the UK, the Conservative-led coalition government's finances worsened in December, according to figures published by the Office for National Statistics, which reported a widening budget deficit of £15.4bn and record debt of £1.1tn, which equates to around 70.7 percent of British GDP. The figures come just days before investors expect confirmation from the ONS that Europe's second-largest economy contracted for the third time in four quarters last year.
Sterling continued to trade at an 11-month low of 84.24 against the euro and tested a five-month low of $1.5810 against the US dollar.
Currency traders are bracing for a key speech from Prime Minister David Cameron on Wednesday in London, which will outline his vision of Britain's relationship with the European Union and whether he will seek a public vote that would give him more powers to negotiate either a new treaty with the EU or seek to exit the Union completely if he were to be re-elected in 2015.