FTSE Falls Most in 3 Months as European Markets Retreat Amid Political Concerns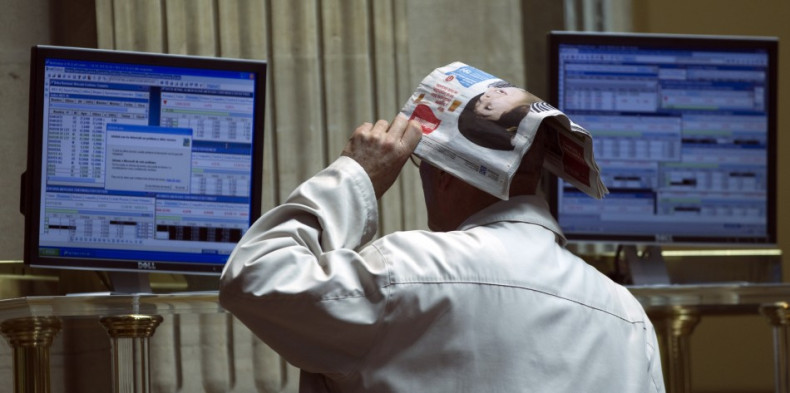 European shares fell from multi-year highs Monday and UK stocks fell the most in three months as political concerns in Spain and Italy and plans to allow for the break-up of banks in Britain hit major indices around the region.
Britain's FTSE 100 retreated more than 100 points from the four and a half year highs it reached last week, falling 1.6 percent to 6,246.84 by close of trading. Germany's DAX fell by more than 195 points, o 2.5 precent, to 7,638.23 while the region-wide FTSE Eurofirst 300 dipped 16.3 points, or 1.4 percent, to 1,151.73.
UK banks were among the lead decliners on the FTSE 100 after Chancellor George Osborne unveiled plans that could see British lawmakers being given the power to break-up lenders that don't sufficiently shield their retail banking units from their investment activities. HSBC and Barclays fell more than 1 percent each during the session while state-rescued Lloyds Banking Group and Royal Bank of Scotland Group fell more than 2 percent.
Vodafone, one of the most heavily weighted stocks on the benchmark index, also helped pull markets lower after its shares fell the most in two weeks following the release of an investor note from Citigroup that downgraded the stock for its clients.
European shares were hit by the brewing political scandal in Spain in which Prime Minister Mariano Rajoy has been implicated in a corruption scandal first unveiled by the El Pais newspaper.
Although Rajoy has denied allegations that he accepted illicit payments of around €25,000 from his political allies, investors have expressed concern that any lingering impact from the story could complicate Rajoy's efforts to steady the nation's bloated finances and engender job growth in an economy currently strangled by debt and record-high unemployment.
Spain's benchmark IBEX index fell around 3.8 percent while yields on 10-year Spanish bonds rose at least 10 basis points to trade at 5.32 percent.
In Italy, former Prime Minister Silvio Berlusconi narrowed the gap between his political coalition and those of this rivals as the nation prepares for critical parliamentary elections later this month. A good portion the improving political fortunes for the 76-year old billionaire, however, appears linked to his ability to tie both Mario Monti and Pier Luigi Bersani to the financial scandal at Italy's oldest financial institution - Banca Monte dei Paschi.
Italy's FTSE MIB declined more than 4.5 percent while benchmark bond yields rose 10 basis points to 4.32 percent.
US stocks fell modestly at the start of trading in New York before extending losses into the middle of the session with the Dow Jones Industrial Average tumbling more than 139 points, or 1 precent from its first 14,000 point close since 2007. The Average hit 13,869.92 by mid-day while the S&P 500 dipped 15.6 points, or 1.06 percent, to 1,496.85. The Nasdaq was quoted at 3,140.33, a 1.27 precent decline from Friday's close.
In the currency markets, sterling rebounded modestly from a 15-month low against the European single currency after data from Markit Economics suggested Britain's construction sector - consistently the weakest contributor to overall GDP - showed signs of stabilization last month.
The pound traded at 86.27 against the euro and rose 0.2 percent against the US dollar.