FTSE Moves: Banks lead the charge on the London market as Trump moves to weaken financial reforms
Traders pile into bank stocks as Trump is expected to turn his fire on post-financial crisis bank reforms.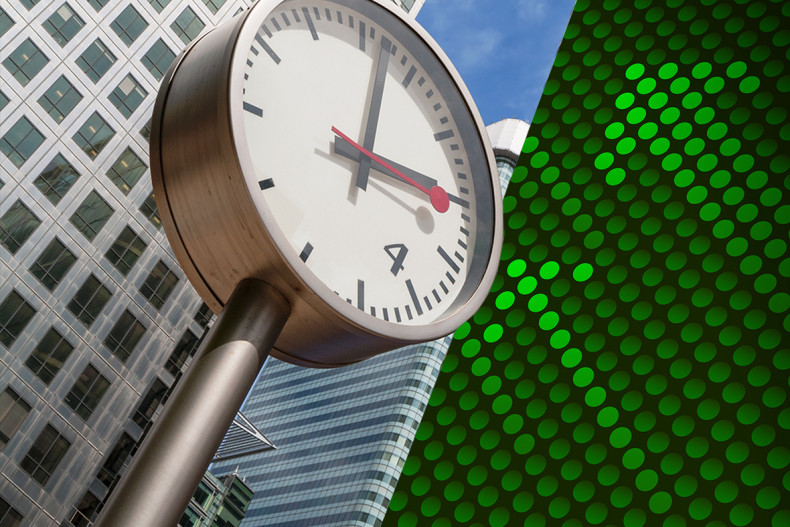 Blue chip shares lifted in afternoon trading on news that US president Donald Trump will seek to roll back recent banking regulation.
Trump is expected to sign two executive orders later on Friday (3 February) asking the Treasury and the Labour Department to look at cutting back Dodd-Frank legislation put in place after the financial crisis. Critics say the law places too many restrictions on banks.
The FTSE 100 Index rose 37.8 points to 7178.5, as investors piled into UK lenders such as Barclays that have significant American operations. The FTSE 250 Index was 125.4 points higher at 18384.6.
IG chief market analyst Chris Beauchamp said: "UK bank stocks are higher across the board this morning, after the magic words 'Dodd-Frank' and 'repeal' flashed across screens last night; leaving aside the political implications, the news could provide a tonic for the sector."
Barclays was more than 2% higher, up 6p to 227.2p, HSBC lifted 5p to 682p and Standard Chartered rose 4.8p to 796.1p.
The biggest afternoon risers in the FTSE 100 Index were Prudential (+42p to 1594.5p), Barclays (+6p to 227.2p), DCC (+150p to 6445p), Sage Group (+13.5p to 635.5p) and Legal & General (+4.6p to 237.4p).
The biggest afternoon fallers in the FTSE 250 Index were Glencore (-11.2p to 313.8p), Antofagasta (-24.5p to 816p), Rio Tinto (-96.5p to 3418.5p), BHP Billiton (-38.5p to 1394.5p) and Anglo American (-35p to 1342.5p).
The biggest afternoon risers in the FTSE 250 Index were Beazley (+35.4p to 444.1p), Halma (+42p to 968p), Hiscox (+41p to 1071p), Indivior (+12p to 315.5p) and Playtech (+31.5p to 879.5p).
The biggest afternoon fallers in the FTSE 250 Index were Evraz (-7.4p to 230.7p), Vedanta Resources (-26p to 1062p), Kaz Minerals (-11p to 494.6p), IP Group (-3.5p to 182.8p) and Sophos Group (-4.6p to 262p).