Blue chip shares fell in afternoon trading as the Bank of England prepares to release key data this week amid speculation about how long its governor will stay at the helm.
Bank of England governor Mark Carney is expected to confirm he will serve out his full eight-year term when the central bank sets the country's interest rates on Thursday.
But this came after weekend reports he was considering leaving his post in 2018, three years earlier than expected, following fierce criticism that he had become pro-Remain mouthpiece.
The FTSE 100 Index dropped 40.7 points to 6955.6, even after a spokesperson for Prime Minister Theresa May said she thought Carney was "the best man for the job" and that she has a "good working relationship with him".
The bank will also represent its forecast for the economy in its latest quarterly Inflation Report.
Fashion giant Next posts its third-quarter results on Wednesday, but reports over the weekend say they are widely expected to be disappointing, reflecting tougher trading on the high street. Shares were lower by more than 3%, or down 159p to 4815p.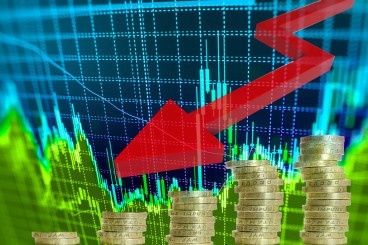 IG market analyst Chris Beauchamp said that the retailer's results already "evidently has investors concerned".
In afternoon trading, the biggest risers in the FTSE 100 Index were WPP (+66p to 1774p), Anglo American (+30.5p to 1130p), Standard Chartered (+15.4p to 718p), Antofagasta (+11.5p to 542.5p) and Randgold Resources (+140p to 7140p).
The biggest fallers in the FTSE 100 Index were Shire (-165.5p to 4616p), Next (+159p to 4815p), Travis Perkins (-34p to 1322p), Smith & Nephew (-29p to 1180p) and Marks & Spencer (-6.8p to 340p).
In afternoon trading, the biggest risers in the FTSE 250 Index were Just Eat (+21.5p to 556.5p), Hunting (+14.1p to 507p), Investec (+11.5p to 509.5p), P2P Global Investments (+17.5p to828.5p) and Euromoney (+21p to1055p).
The biggest fallers in the FTSE 250 Index were NCC Group (-6.8p to 191.2p), Laird (-4.8p to 146.2p), Kaz Minerals (-8.3p to 288p), FirstGroup (-2.7p to 110.8p) and esure (-6.5p to 273.5p).