FTSE Moves: Footsie falls as pounds strengthens after Prime Minister delivers Brexit plans in Davos
Market falls after the Prime Minister gives her second major speech on Brexit in successive days.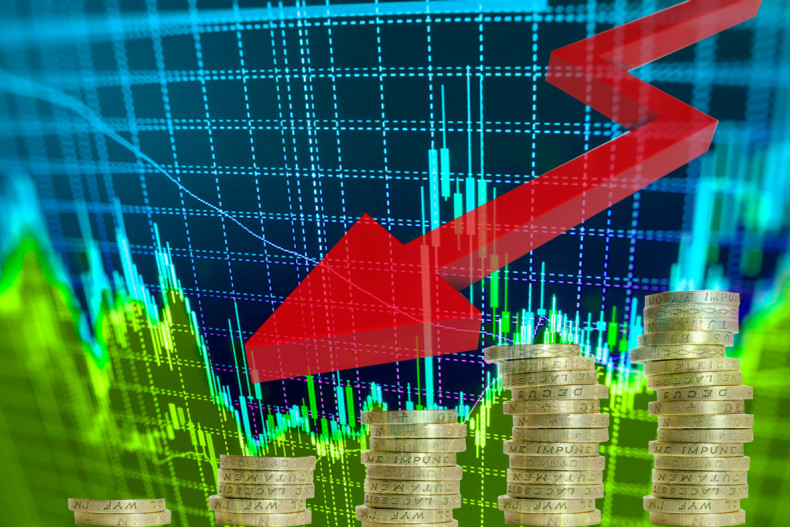 Blue chip shares lost ground in afternoon trading as the pound rose following the Prime Minister's second speech on Brexit in two days.
Theresa May told leaders at Davos in Switzerland the UK would become a "world leader" on trade as a result of its decision to leave the EU. This comes after she set out 12 broad principles for Britain's talks with the EU in a key speech in London.
The FTSE 100 Index fell 37.3 points to 7210.3, as sterling lifted 0.5% against the US dollar to 1.2325 and 0.2% against the euro to 1.1556 following May's comments.
Spreadex financial analyst Connor Campbell said: "Despite there being little new information in the Prime Minister's Swiss address, sterling seemed sufficiently impressed."
He added: "It was the tone that mattered more than the content, with May framing the Brexit vote as, however incredulously, a defence of globalisation and free trade."
Footsie shares are less appealing to investors when the pound rises because most of the sales of firms in the index are earned aboard, hitting revenues when translated back into sterling.
The Royal Mail was the biggest faller in the top flight after it said total revenue fell flat year-on-year, while sales at the group's UK parcels and letters division was 2% lower over the same period.
Also, volumes in Parcelforce Worldwide slipped by 1%, reflecting an increasingly competitive global express parcels market. Shares fell more than 5%, or 23.7p to425.7p.
The biggest risers in the FTSE 100 Index were Smurfit Kappa (+65p to 2125p), Pearson (+12.5p to 585.5p), Rolls-Royce (+12p to 705.5p), British American Tobacco (+51p to 4685p) and Burberry Group (+16p to 1666p).
The biggest fallers in the FTSE 100 Index were Royal Mail (+23.7p to 425.7p), British Land (-18p to 600p), SSE (-45p to 1512p), Hammerson (-14.5p to 548.5p), Fresnillo (-34p to 1413p).
The biggest risers in the FTSE 250 Index were Halfords (+32.8p to 386p), N Brown (+13p to 216.1p), Moneysupermarket.com (+16.8p to 319.8p), G4S (+8.1p to 253.1p) and Mitie Group (+5.7p to 201.5p).
The biggest fallers in the FTSE 250 Index were Pets at Home (-19.1p to 219p), Hochschild Mining (-16.3p to 225.1p), Card Factory (-13.3p to 235.4p), Acacia Mining (-17.8p to 414.3p) and Great Portland Estates (-21p to 615p).