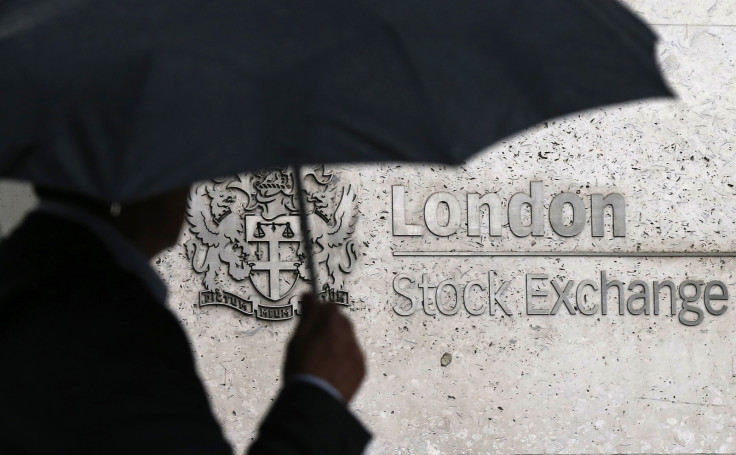 Traders were more concerned with hawkish comments from the Fed over interest rates than bumper profits from Barclays in afternoon trading.
US Federal Reserve officials have said they may need to raise interest rates "fairly soon" if the economy stays strong, minutes of their meeting revealed last night (22 February).
The FTSE 100 Index slipped 5.6 points to 7296.6, as the first meeting of the Fed since US President Donald Trump took office discussed the possibility of a rate rise as early as March, when many economists had not forecast a rise until June. The FTSE 250 lifted 23.7 points to 18701.3.
Share markets have been buoyant in recent years as investors have used record low interest rates imposed by central banks to buy stocks.
IG market analyst Joshua Mahony said: "The equity rally has hit the buffers in the wake of yesterday's hawkish Fed minutes, which suggested a potential rate hike sooner rather than later."
This left the overall market unmoved by Barclays, which saw its profit almost treble, driven by strong trading at its credit card business and lower litigation charges.
It said annual pre-tax profit jumped to £3.2bn compared to a year ago, buoyed by its credit card business where sales leapt 21% to £4bn. Last year the group turned in a £1.1bn pre-tax profit.
Chief executive Jes Staley, who took the helm just over a year ago, said he was "just months away from completing the restructuring of Barclays".
Staley has focused on boosting the investment bank and concentrated on the bank's US and UK operations, while selling operations in Africa and other parts of the world. Shares rose 2%, or 4.8p to 240p.
The biggest afternoon risers in the FTSE 100 Index were Intu Properties (+16.2p to 291.6p), RSA Insurance (+29.5p to 606.5p), Mondi (+55p to 1892p), Glencore (+8.7p to 334.4p) and BAE Systems (+14p to 619.5p).
The biggest afternoon fallers in the FTSE 100 Index were easyJet (-57.5p to 916.5p), Rio Tinto (-120p to 3488p), Centrica (-6.6p to 227.1p), HSBC (-13.6p to 666.1p) and GlaxoSmithKline (-25.5p to 1628p).
The biggest afternoon risers in the FTSE 250 Index were Morgan Advanced Materials (+24.7p to324p), Cobham (+5.4p to116.7p), Nostrum Oil & Gas (+20.3p to490.3p), TalkTalk Telecom (+6.7p to167p) and Allied Minds (+14.2p to387.4p).
The biggest afternoon fallers in the FTSE 250 Index were Halfords (-14.3p to 342.5p), Petrofac (-34p to 856p), AO World (-4.4p to 147.2p), Hunting (-16p to 540p) and IP Group (-4.7p to 166.2p).