FTSE Moves: HSBC and Shell drive London markets forward as Next slumps
Shell Q1 profits beat expectations, while HSBC stems decline amid increasing lending activity.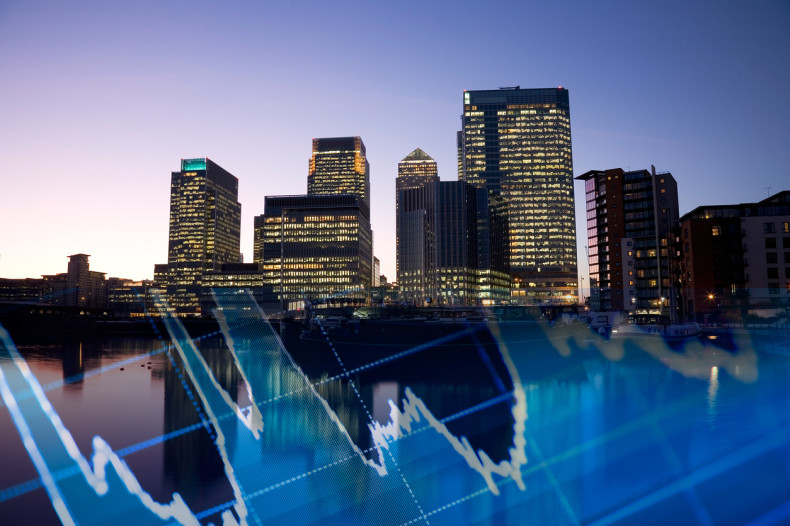 London's blue chip index edged slightly higher on Thursday (4 May), buoyed by upbeat earnings reports from heavyweight stocks such as HSBC and Royal Dutch Shell.
By 2.13pm BST, the FTSE 100 index was up 9.90 points or 0.14% to 7244.43 points, while the FTSE 250 slid by 19.36 points or 0.10% to 19,664.03.
HSBC was the top gainer on Britain's main benchmark, gaining 3.39% after its adjusted profits before tax, which exclude one-off items, rose 12% from the corresponding period in the previous year to $5.94bn.
Chief executive Stuart Gulliver described the performance as a good set of results, highlighting higher lending in support of increased economic activity in the quarter, particularly in commercial banking in Hong Kong and the UK.
"The dial has twitched in the right direction at HSBC, though the bank needs to sustain this performance for more than one quarter to convince shareholders it's on the up and up," said Laith Khalaf, senior analyst at Hargreaves Lansdown.
"The bank's Asian focus has proved to be a key driver of returns so far in 2017, and while we can expect highs and lows from this market, HSBC is well-positioned to take advantage of the long term opportunities in the area."
Elsewhere, Shell was also on the front foot, after the Anglo-Dutch firm reported better-than-expected results. In the first three months of its financial year, the oil giant doubled its pre-tax profits, largely thanks to higher oil prices.
"The results appear to justify the somewhat risky decision by Shell management to pay such a big price for BG Group and its LNG assets," said Michael Hewson, chief market analyst at CMC Markets.
"These numbers suggest that Shell is well on the way to coping with the new reality of lower oil prices, a welcome relief when break even costs on the BG deal were being estimated at levels well north of $60 a barrel."
Shares rose as much as 2.4% earlier in the session, before the gains petered out slightly, leaving the stock up 0.42% by mid-afternoon. British Airways owner IAG (+2.66%), Burberry (+1.96%), Tui Group (+1.95%) and 3iGroup (+1.93%) completed the top five winners on the FTSE 100.
The news, however, was far from positive for Next, which topped the list of fallers, shedding 4.01% after the clothing retailer lowered its profit forecast for the financial year following a decline in sales in the first quarter.
Full price sales for the three months to 29 April fell 3% from a year earlier, mainly due to an 8.1% drop in sales in the retail division, and the firm warned that the UK consumer environment remained "challenging" and lowered its full-year sales guidance range to -3.5% to 0.5% from -3.5% to 2.5%.
Mining giants Anglo American (-3.69%), BHP Billiton (-3.19%) and Antofagasta (-3.11%) were also firmly in the red, amid ongoing fears about global oversupply and consumption of iron ore in China sent prices for the key ingredient in steelmaking down by around 7%.
Away from blue chip stocks, G4S (+3.72%), Mitie Group (+2.38%), Euromoney (+2.05%), John Laing (+1.96%) and Grafton (+1.80%) led the way on the FTSE 250. Going the other way, Kaz Minerals (-9.25%), Centamin (-6%), Vedanta Resources (-4.94%), Ladbrokes (-4.67%) and Derwent (-3.33%) were the worst performers of the day.