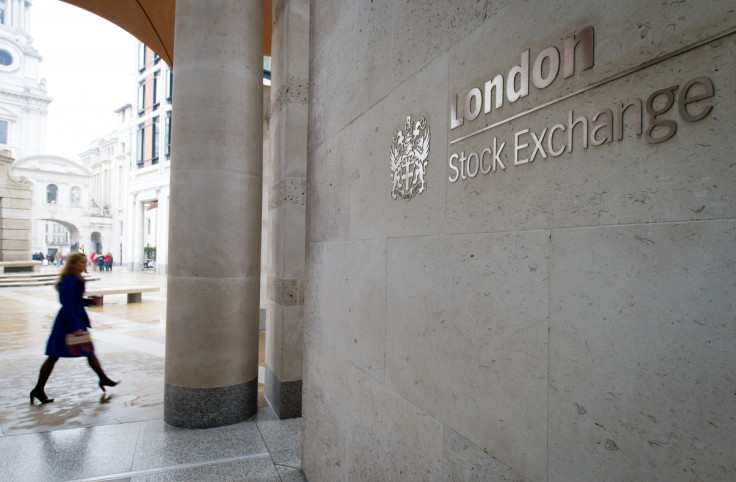 Top flight stocks hit a record high as the pound continues its dramatic slide. The FTSE 100 Index lifted 31.6 points to 7129.7, a fresh record intraday high as sterling dropped more than 0.5% to trade as low as 1.228 against the US dollar. The pound also fell around 0.4% to around 1.105 against the euro. The Footsie hit a intraday record last week.
The FTSE 250 rose 143.2 points to 18122.1. The pound was battered this morning after leaked government documents seen by The Times said the UK could lose £66bn ($81bn, €72bn) per year in tax revenues and see its gross domestic product slashed by up to 9.5% if the government goes through with a 'hard Brexit'.
Blue chip shares have surged higher while sterling has taken a pounding since the Brexit vote, as many of the listed multinationals benefit from earnings in stronger foreign currencies.
Since the country's Brexit vote in June, the pound has fallen by as much as 15% and has traded at 31-year lows.
Spreadex financial analyst Connor Campbell said: "The pound is hitting new lows on a daily basis as investors are gripped by the fear that Britain will leave the single market."
In afternoon trading the biggest risers in the FTSE 100 Index were Next (+194p to 4728p), Whitbread (+142p to 3910p), Marks & Spencer (+10.5p to 332p), Travis Perkins (+41p to 1470p) and Royal Bank of Scotland (+4.1p to 182.7p).
The biggest fallers in the FTSE 100 Index were Old Mutual (-8.2p to 201.1p), Mediclinic International (-14p to 904p), Capita (-9p to 589.5p), Tesco (-2p to 201.2p), Provident Financial (-23p to 3135p).
In afternoon trading the biggest risers in the FTSE 250 Index were N Brown (+24.2p to 200.1p), McCarthy & Stone (+14p to 177p), Victrex (+122p to 1744p), Millennium & Copthorne Hotels (+24.7p to 455.7p) and Ted Baker (+125p to 2540p).
The biggest fallers in the FTSE 250 Index were Hochschild Mining (-9.8p to 257.4p), Centamin (-4.7p to 150.7p), Greencore (-6p to 302.7p), St. Modwen Properties (-4p to 259.30p) and Booker Group (-2.6p to 172.2p).