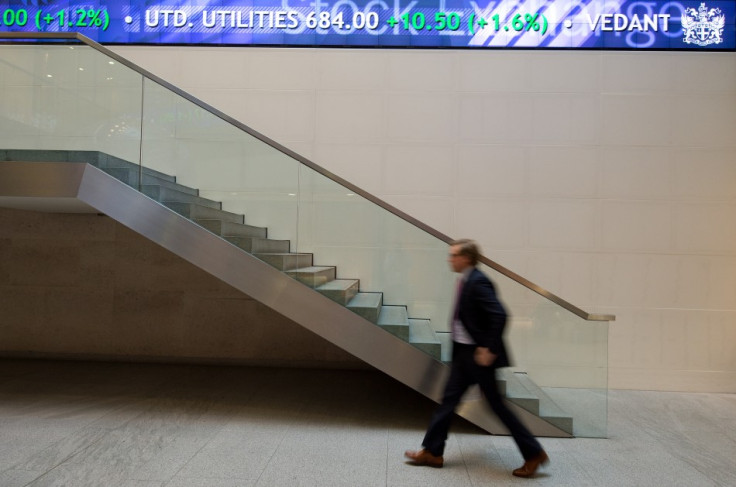 Blue chip shares lifted in afternoon trading, buoyed by Kraft's mega-bid for UK-listed household goods giant Unilever.
Anglo-Dutch Unilever, makers of Dove soap and Marmite food filing, said it "does not see the basis for any further discussions" with its US rival, which unveiled a $143bn ($115bn) bid for the business this morning (17 February).
The FTSE 100 Index lifted 16 points to 7293.9, after Kraft said earlier that it looked "forward to working to reach agreement" on a deal on an otherwise quiet day for corporate news. The FTSE 250 Index fell 56.7 points to 18649.
Kraft, which owns Heinz baked beans and Philadelphia cream cheese, is the world's fifth biggest food brand, while Unilever is the globe's third biggest player.
CMC Markets chief market analyst Michael Hewson said: "This deal is likely to prompt a Marmite response, with the markets loving the idea given the share price reaction, there is a good chance that governments will hate it, and it is inevitable that competition authorities and regulators will want to have a look at it."
Shares in Unilever were the best performer in the top flight, jumping 13%, or 433.5p to 3781p. Kraft lifted almost 8%, or $6.63 to $94, in early trading in New York.
The biggest afternoon risers in the FTSE 100 Index were Unilever (+433.5p to 3781p), Reckitt Benckiser (+245p to 7146p), Coca-Cola HBC (+58p to 1970p), Imperial Brands (+110.5p to 3775.5p), AstraZeneca (+104p to 4628.5p).
The biggest afternoon fallers in the FTSE 100 Index were Standard Chartered (-31p to 777.2p), Rolls-Royce (-18p to 675.5p), Anglo American (-32.5p to 1337p), Antofagasta (-19p to 829.5p) and Royal Bank of Scotland (-5.1p to 238.4p).
The biggest afternoon risers in the FTSE 250 Index were Essentra (+16.5p to 438p), SEGRO (+17p to 500p), Indivior (+12.1p to 378.5p), IP Group (+4.4p to 173p) and Ultra Electronics (+39p to 1944p).
The biggest afternoon fallers in the FTSE 250 Index were Inmarsat (-41p to 609.5p), Cobham (-4.6p to 110.1p), Drax Group (-13.8p to 345.2p), Cairn Energy (-7.5p to 221.6p) and Lancashire Holdings (-24p to 716p).