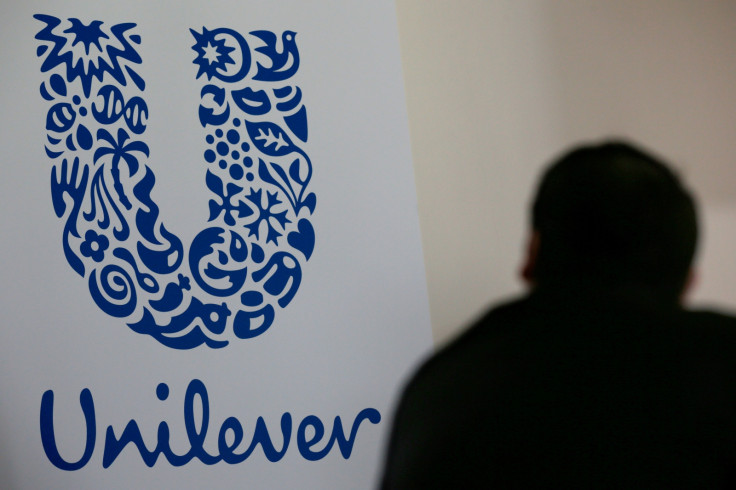 Unilever has rejected a £143bn ($178.7bn, €166.7bn) takeover offer from US food giant Kraft Heinz, although the latter stated it will continue to negotiate in a bid to strike a deal.
The FTSE-100 giant said it had received an offer of $50 per share, consisting of $30.23 in cash and the remainder in shares of the newly formed business, which would represent a premium of 18% on its closing price on Thursday (16 February).
"This fundamentally undervalues Unilever," the maker of Marmite and PG Tips tea said. "Unilever rejected the proposal as it sees no merit, either financial or strategic, for Unilever's shareholders. Unilever does not see the basis for any further discussions."
The company also urged its shareholders to take no action, indicating that under the UK takeover code the American firm must table an improved bid by 17 March or walk away.
Kraft Heinz, whose brands include Capri Sun and Mellow Bird's coffee, confirmed on Friday morning that it had approached the Anglo-Dutch company about a potential takeover.
The Illinois-based group said it "made a comprehensive proposal to Unilever about combining the two groups to create a leading consumer goods company with a mission of long-term growth and sustainable living.
"While Unilever has declined the proposal, we look forward to working to reach agreement on the terms of a transaction."
The offer comes less than a month after the London-listed firm reported a decline in full-year revenue, due to a combination of currency headwinds and difficult market conditions in its Indian and Latin American operations.
Unilever and Kraft are respectively the world's third and fifth biggest consumer foods brand and news of the offer saw the share price of both companies surge, with the Unilever stock price jumping 11% to £37.22 a share.
In 2015, Kraft, backed by Brazil's private equity titans 3G Capital and billionaire Warren Buffett's Berkshire Hathaway investment vehicle, completed the takeover of Heinz.
Analysts believe that should the food conglomerate return with an improved offer or should Unilever accept the current proposal, the deal will in all likelihood be investigated by the Competition Markets Authority.
"It could come up against a number of hurdles as it would create a giant in the sector. EU regulators in particular could be against it," said Neil Wilson, senior analyst at London broker ETX Capital.
Michael Hewson, chief market analyst at CMC Markets, echoed the sentiment.
"This deal is likely to prompt a Marmite response, while the markets love the idea given the share price reaction, there is a good chance that governments will hate it, and it is inevitable that competition authorities and regulators will want to have a look at it," he said.
"There will undoubtedly be competition concerns given how big any new company would be, and Kraft is already in the process of drilling down on costs as a result of its recent $100bn merger with Heinz in 2015. It aims to save $1.7bn annually by 2018."
Furthermore, a takeover would involve a significant amount of legwork, given Unilever's exposure to a number of international markets. The Anglo-Dutch company owns approximately 400 brands spread over 190 countries.
"A merged company would be a huge undertaking and the amount of costs that could well get stripped out of any combined entity is bound to worry governments in countries where Unilever has a significant number of employees, like the UK and Holland," Hewson added.
In 2010, 400 jobs were lost after Kraft closed Cadbury's factory in Somerset following its hostile £11.5bn takeover of the chocolate producer. Two years later, the company orchestrated a demerger, which saw its chocolate and sweets business spun off into a new entity.